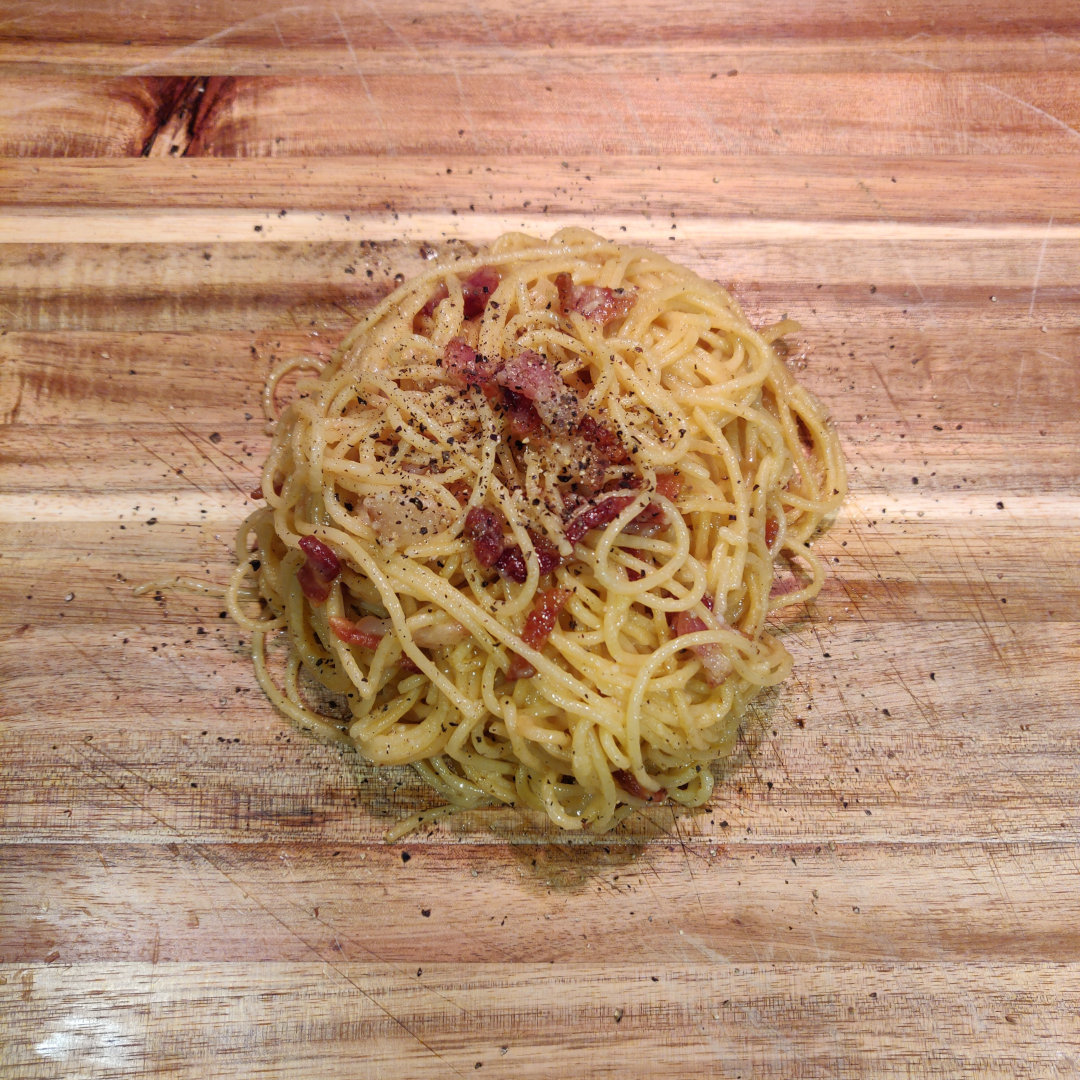 Ingredients for the spaghetti carbonara
Tip: You can tap the circle next to each ingredient to check it off as you follow along or while you shop for ingredients.
Step-by-step instructions for the spaghetti carbonara
Step 1 Add the water, salt and olive oil to a medium-sized pot and bring to a boil.
Step 2 Cut the bacon into 1 cm / 0.33 in wide strips. Fry in a pan or cast iron skillet over medium heat.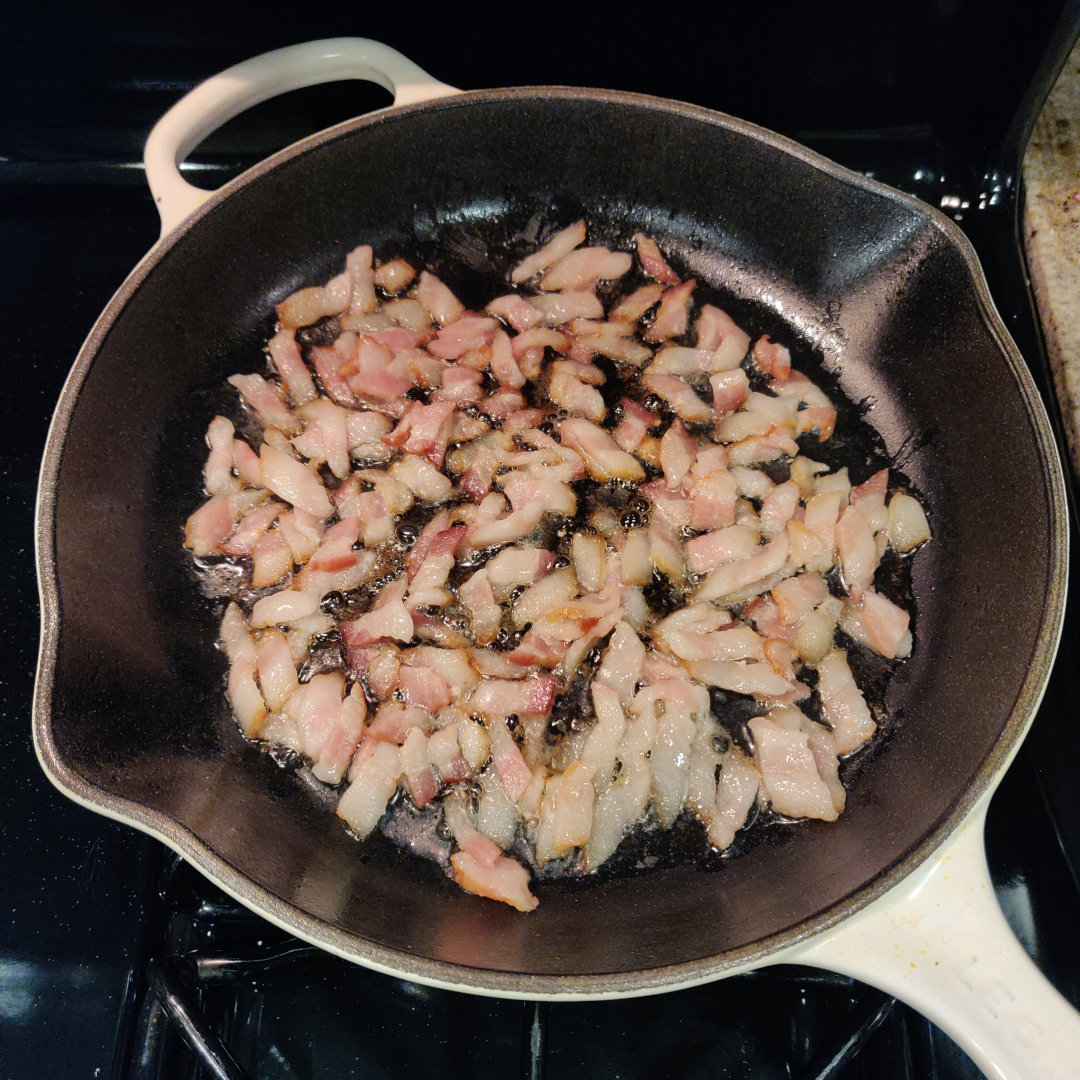 Step 3 Once the water is boiling, add the spaghetti and cook for the amount of time stated on the product packaging, usually 8 to 10 mins.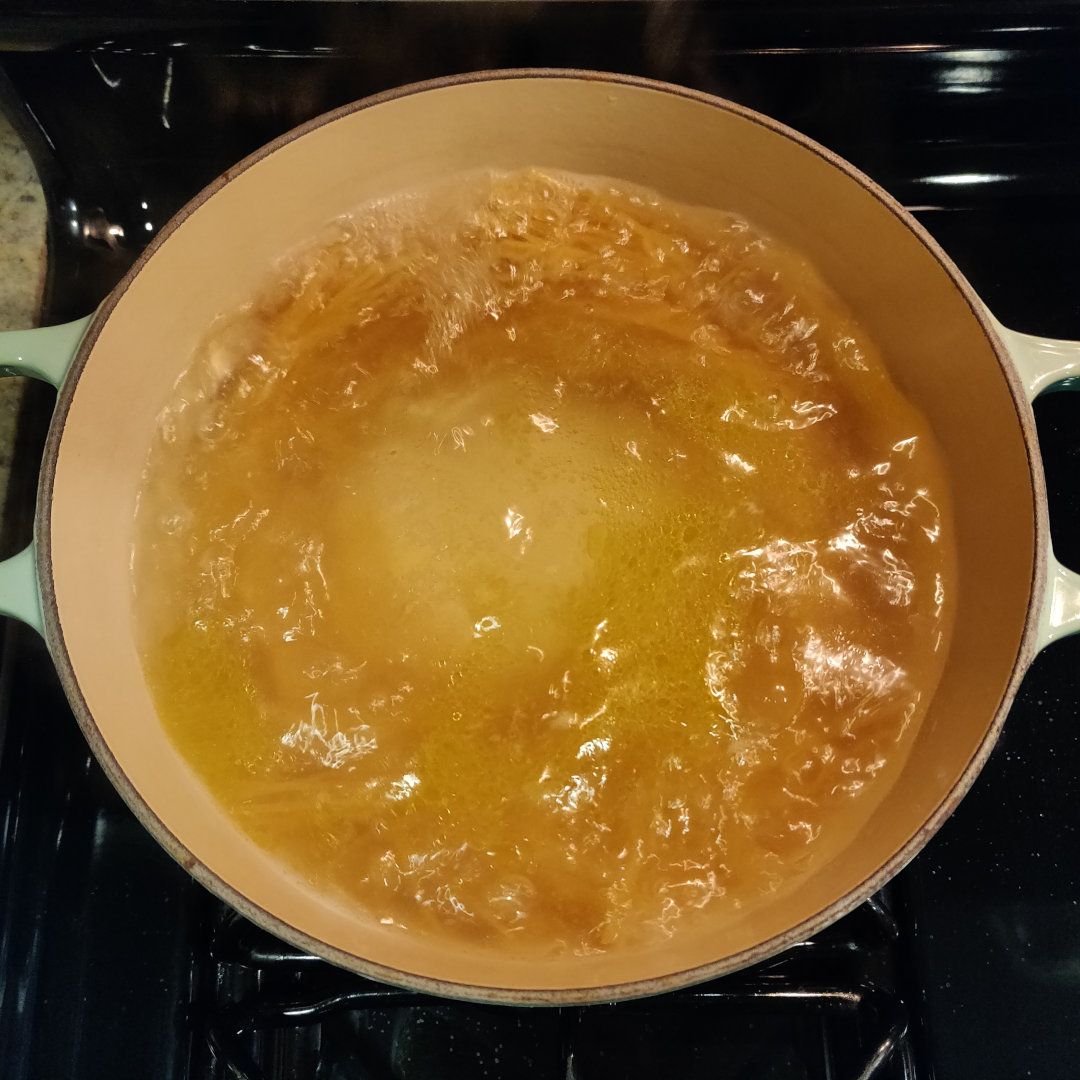 Step 4 Mix the egg and grated parmesan or pecorino cheese in a small bowl until you get to a creamy texture.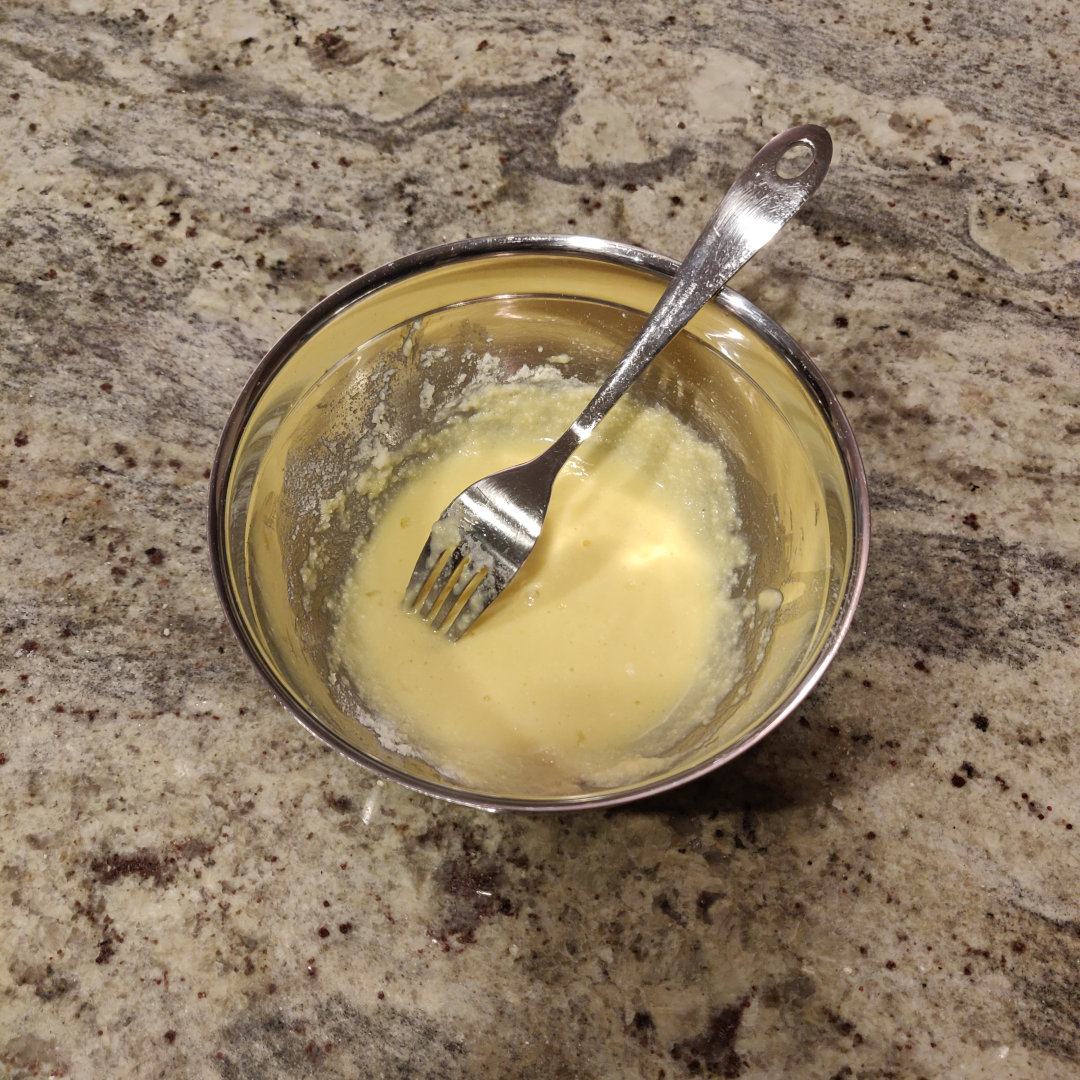 Step 5 Once the pasta has cooked, drain the water through a colander. Add the spaghetti into the skillet and toss to combine with the bacon and the bacon grease.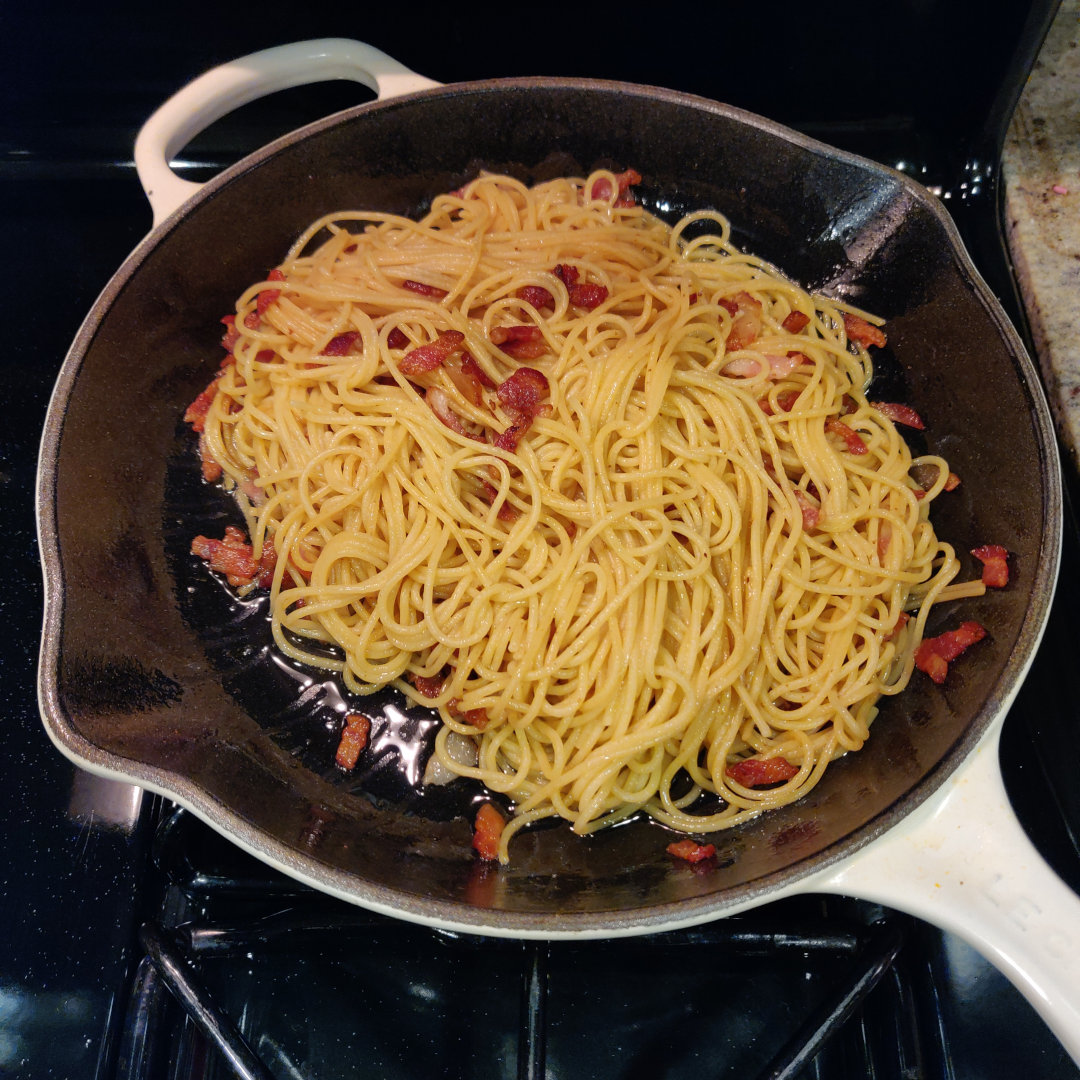 Step 6 Transfer the spaghetti and bacon to a serving bowl. Add the egg and cheese mixture as well as the freshly grated pepper.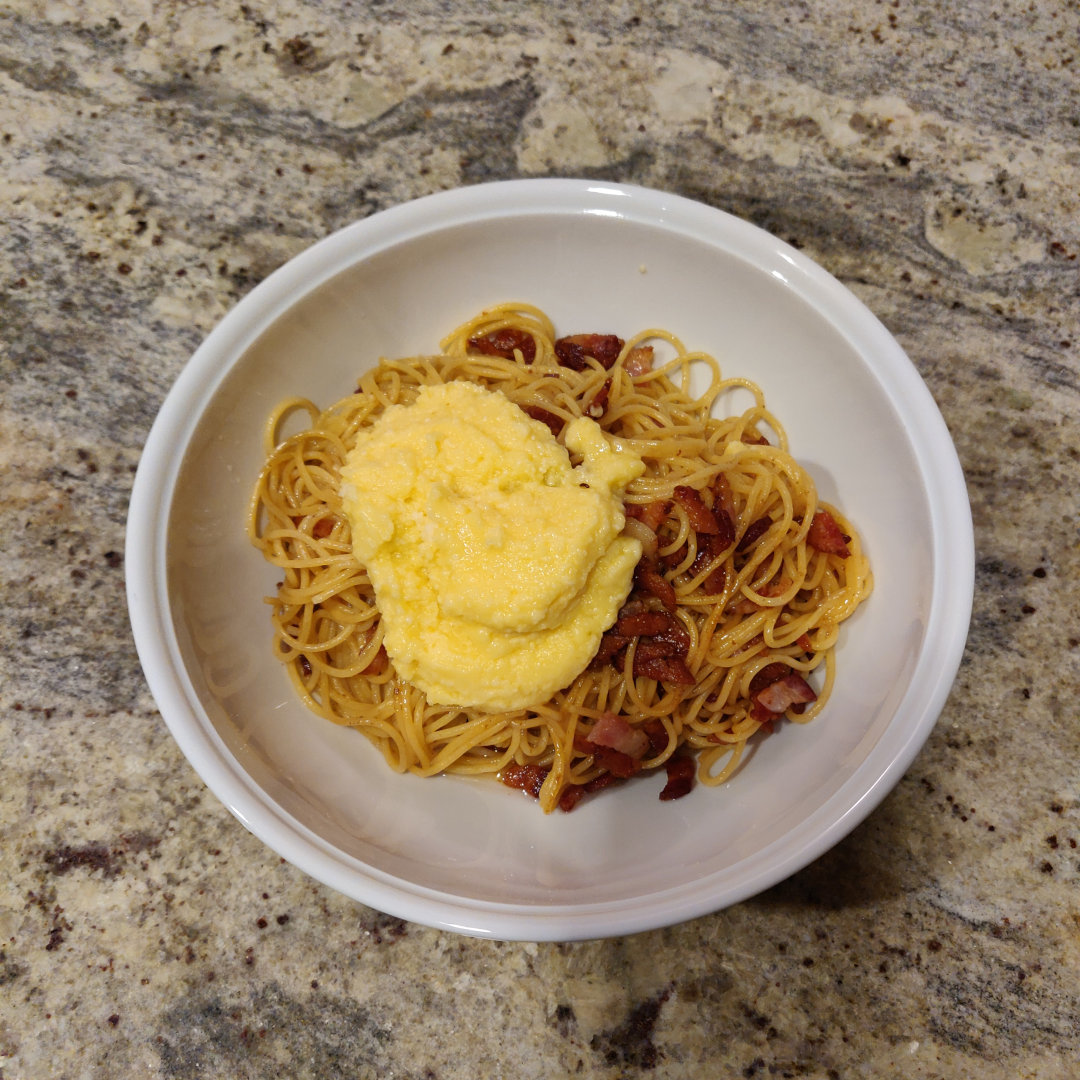 Step 7 Toss to combine all ingredients and serve.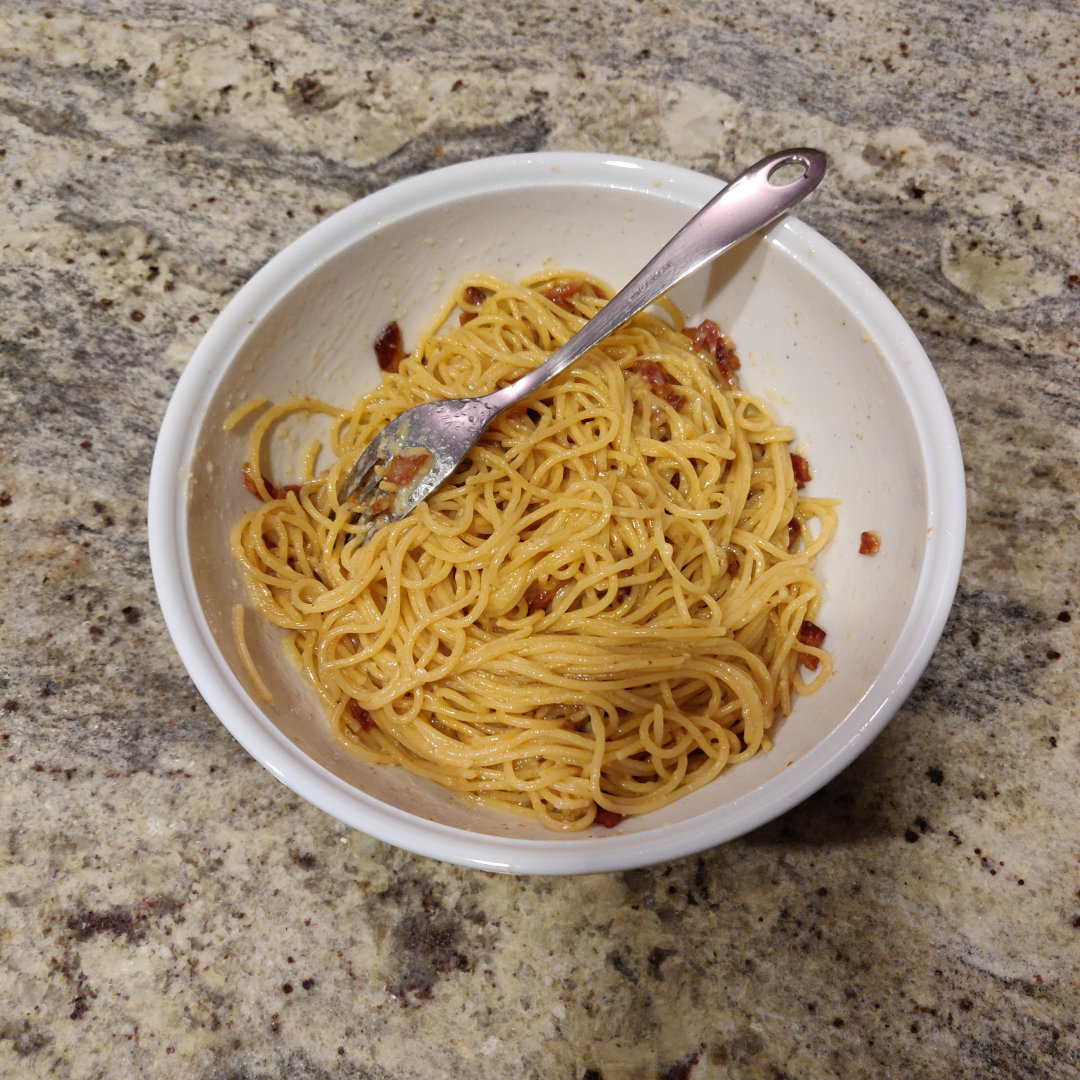 Did you know Cana is a Christian app? If you are curious what your Christian friends believe in, read a 1 minute summary of what Christianity is all about. Have a blessed day enjoying your freshly cooked spaghetti carbonara!