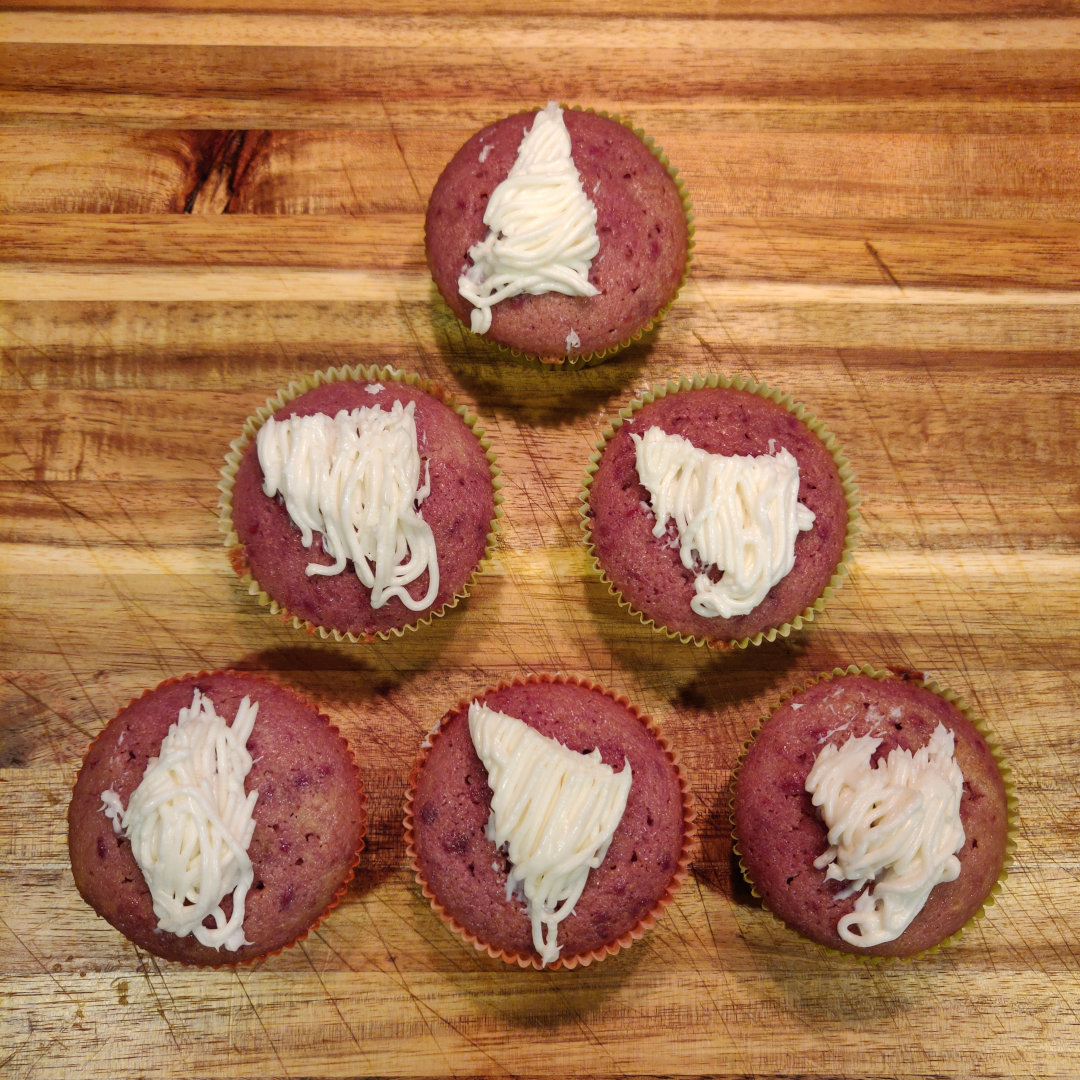 Ingredients for the raspberry cupcakes
Tip: You can tap the circle next to each ingredient to check it off as you follow along or while you shop for ingredients.
Step-by-step instructions for the raspberry cupcakes
Step 1 Preheat your oven to 175°C / 350°F.
Step 2 Whisk the raspberries in a small bowl until they turn into a smooth paste.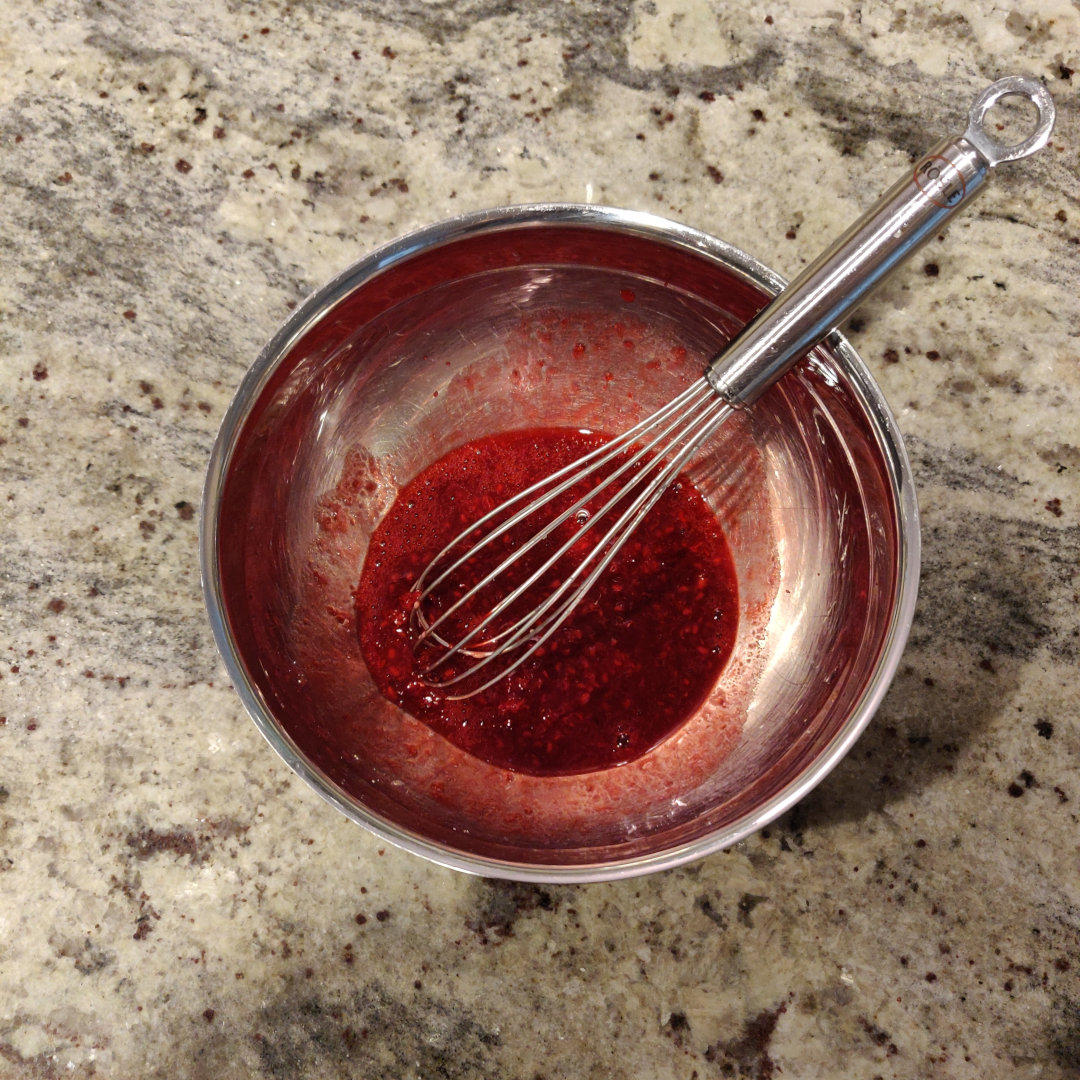 Step 3 Combine the eggs, vanilla extract, butter, white granulated sugar, sifted all-purpose flour, baking powder, salt and the smooth raspberries in a mixing bowl.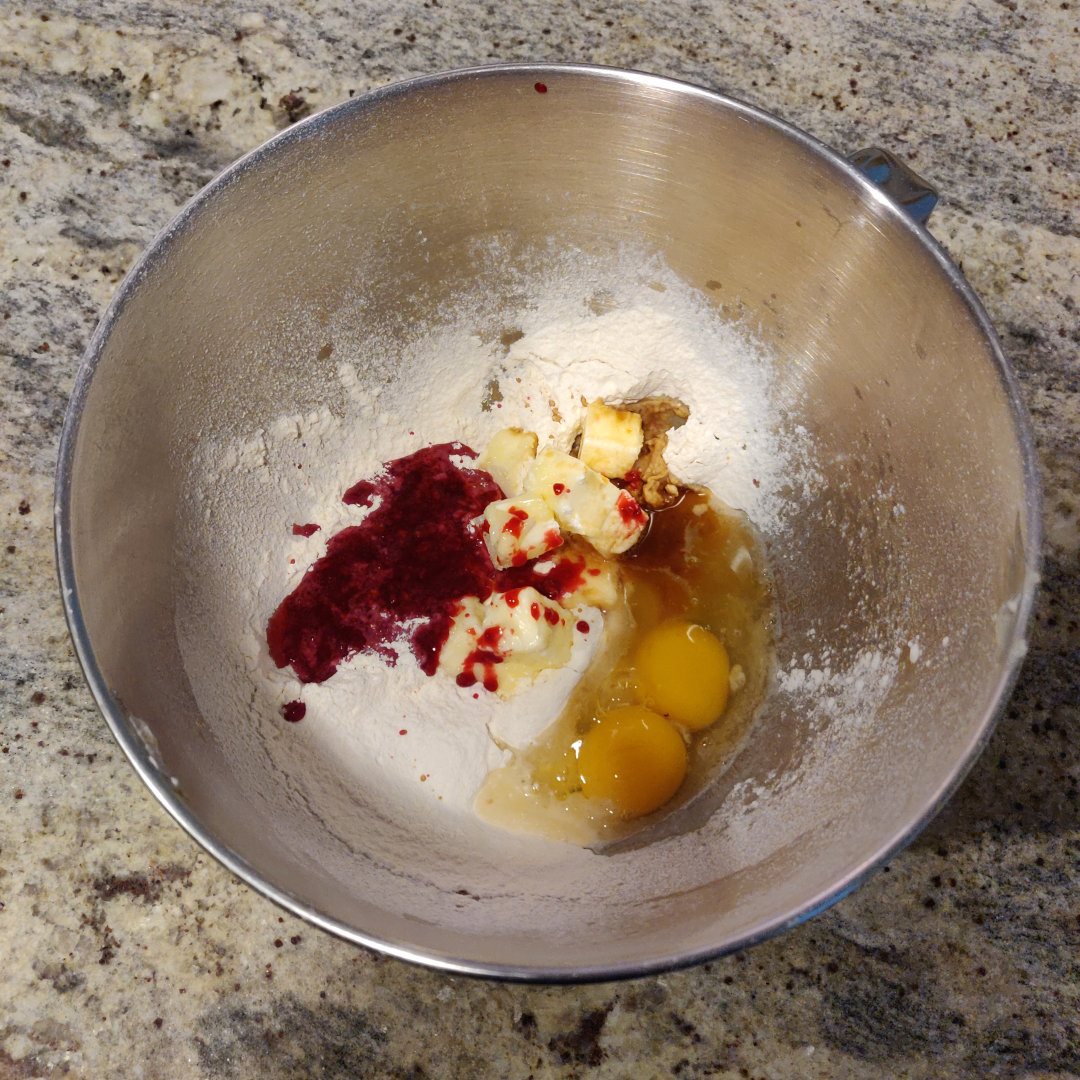 Step 4 Beat together for 2 mins on medium with your kitchen mixer, or stir by hand with a whisk.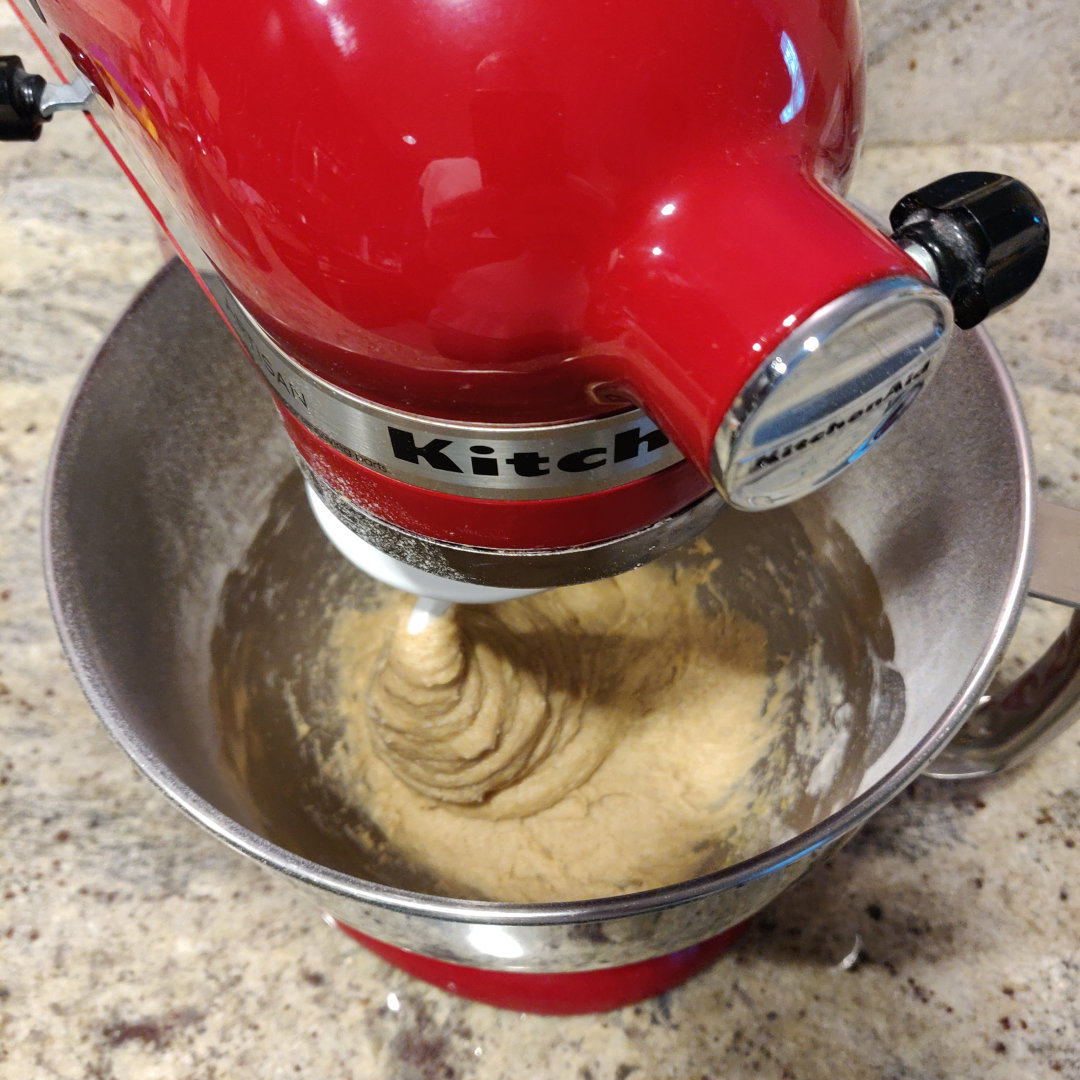 Step 5 Pour equal amounts of cupcake dough into the cupcake liners inside your cupcake pan. Bake the cupcakes for 20 mins.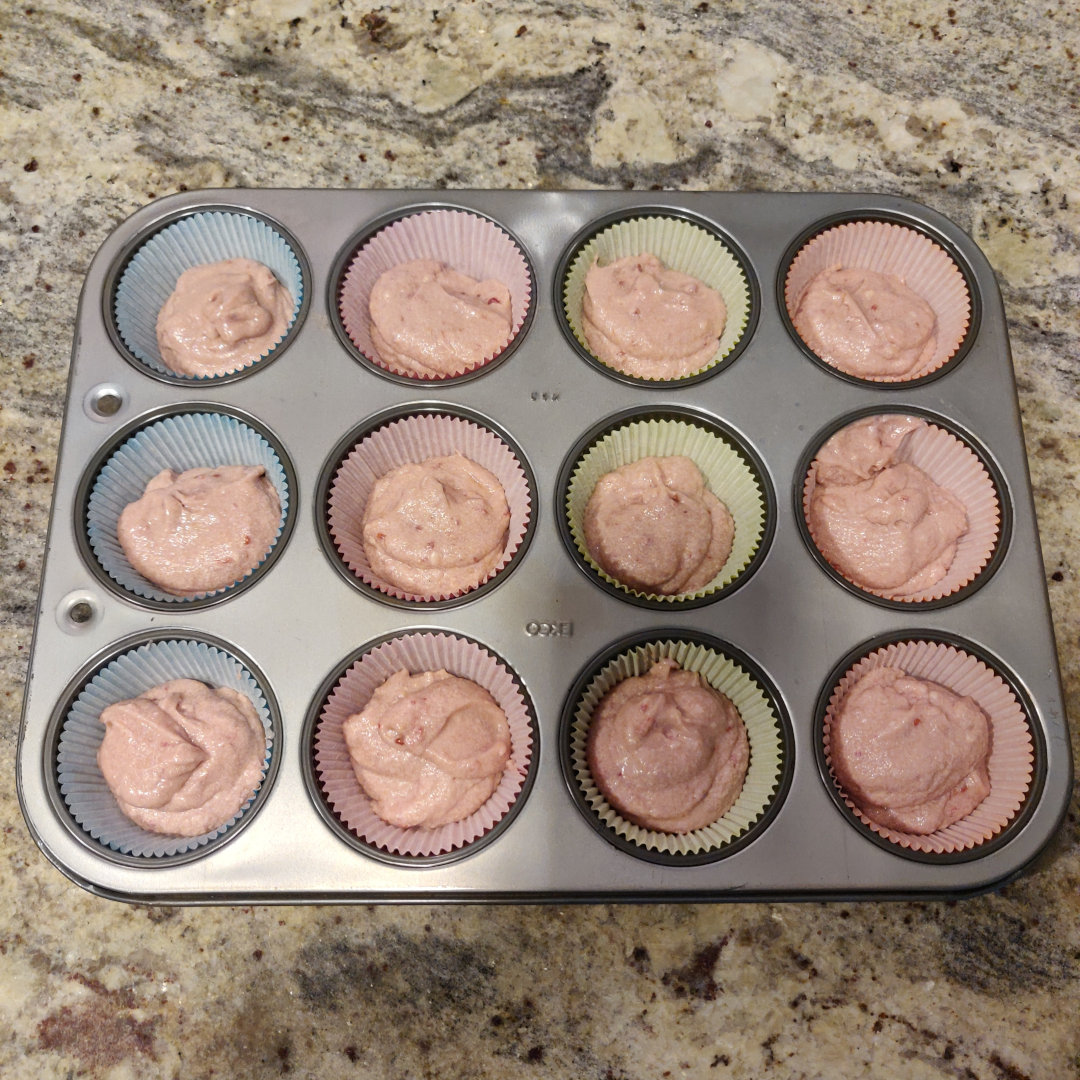 Step 6 Remove the cupcake pan from the hot oven, using oven gloves. Let the cupcakes cool on your kitchen counter while still in the cupcake pan for 10 mins.
Step 7 Squeeze 10 grams / 0.33 oz frosting through a garlic press onto each cupcake once cooled.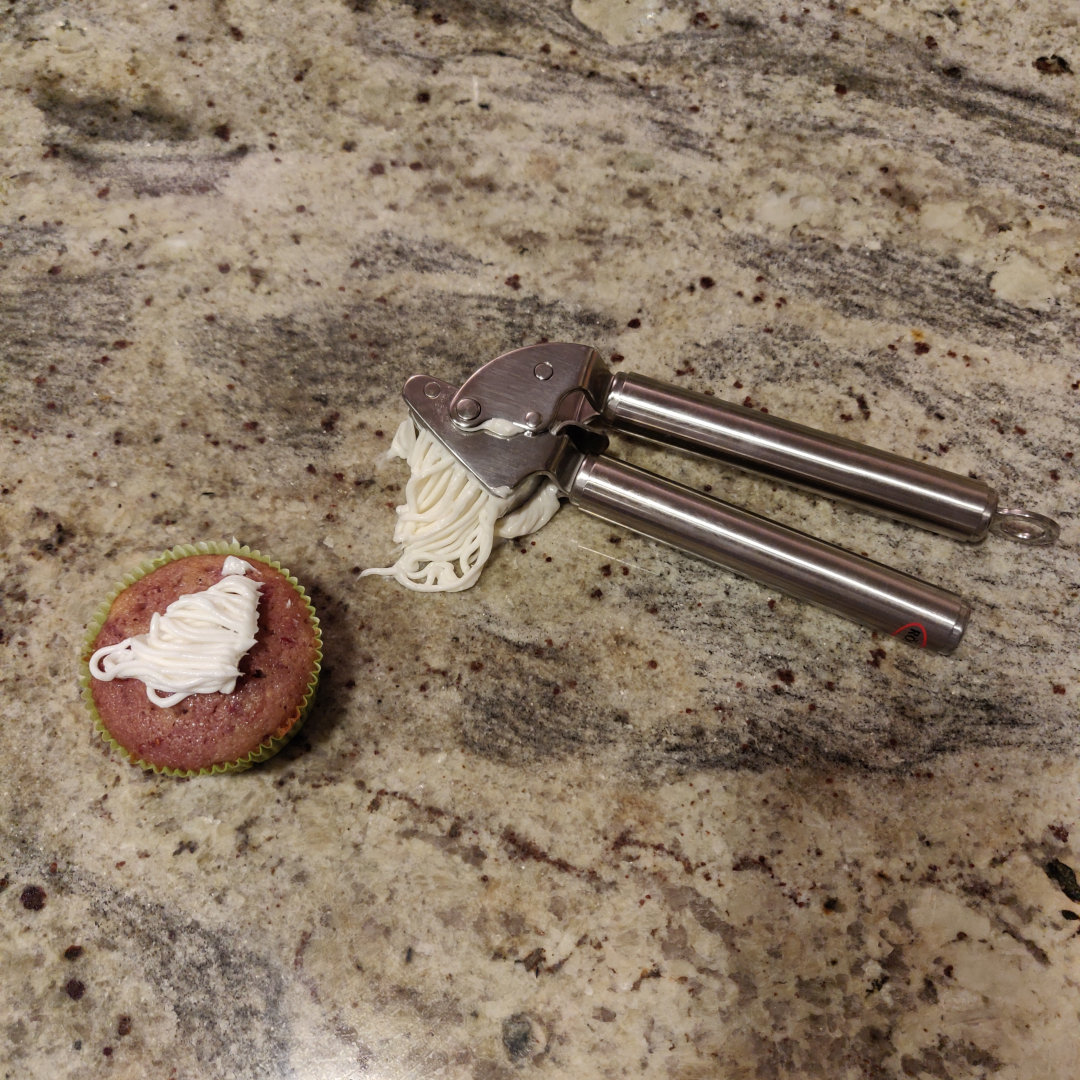 Did you know Cana is a Christian app? If you are curious what your Christian friends believe in, read a 1 minute summary of what Christianity is all about. Have a blessed day enjoying your freshly baked raspberry cupcakes!