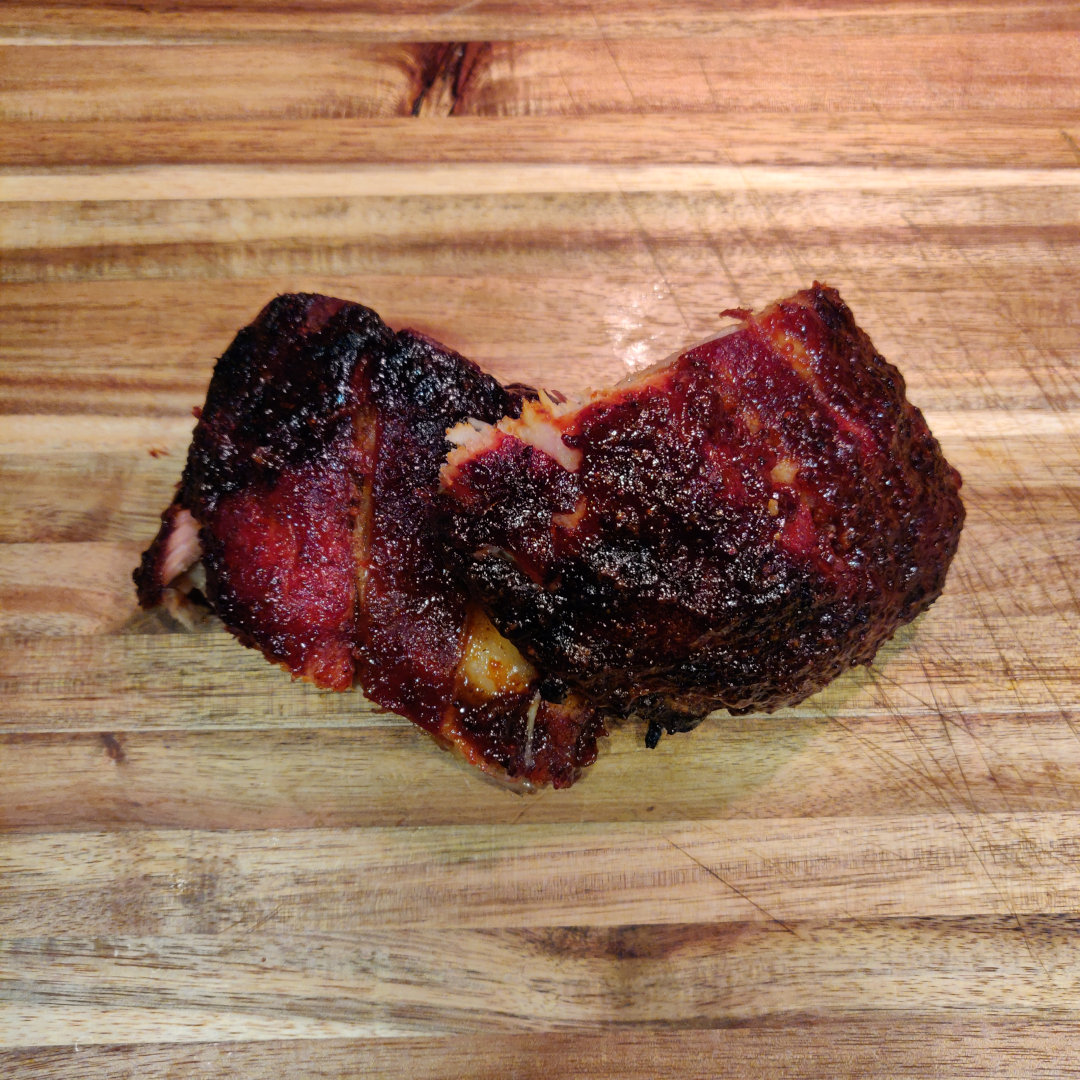 Ingredients for the honey mustard BBQ pork ribs
Tip: You can tap the circle next to each ingredient to check it off as you follow along or while you shop for ingredients.
Step-by-step instructions for the honey mustard BBQ pork ribs
Step 1 Rinse the rack of baby back ribs under water and pat it dry with paper towels.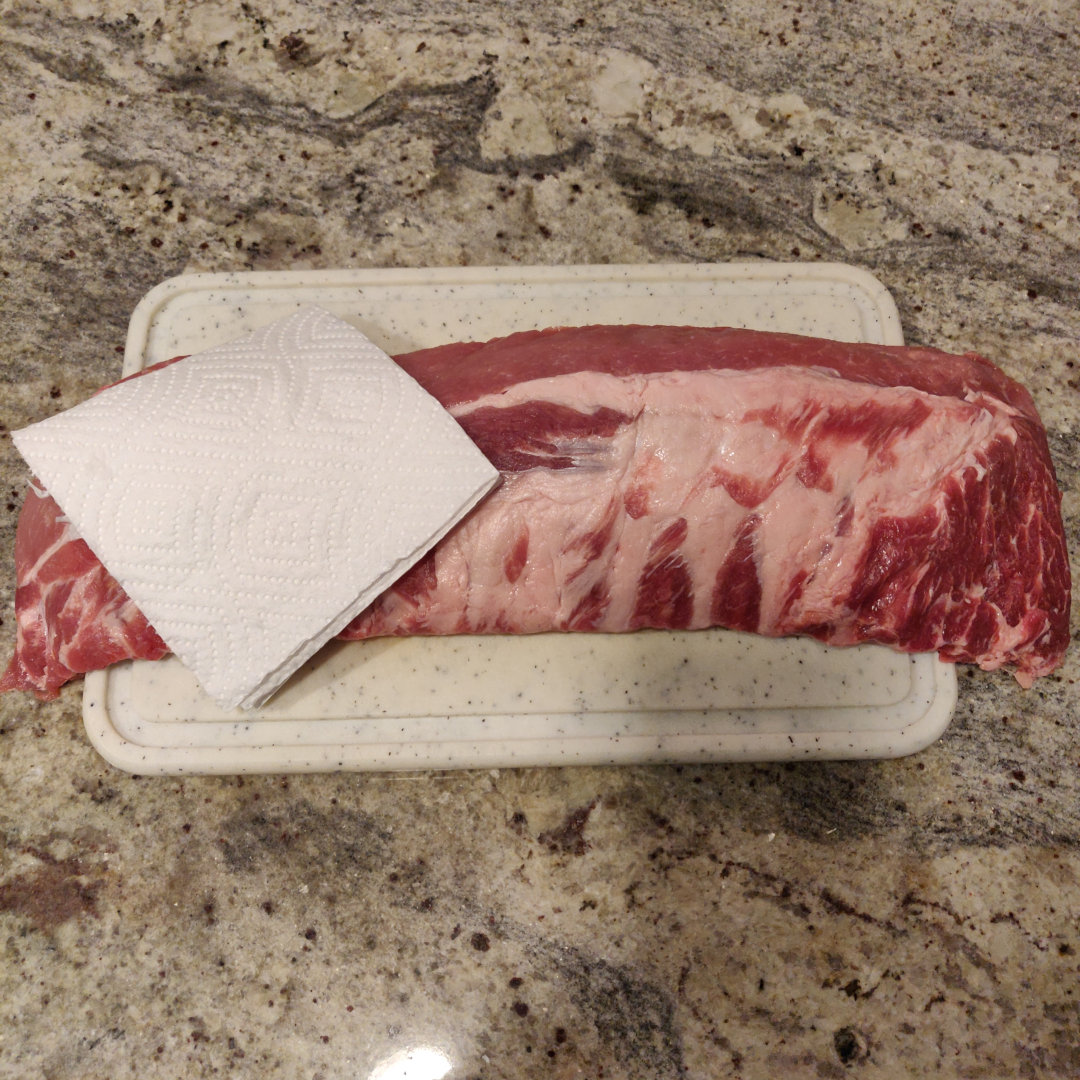 Step 2 Turn the ribs over and insert a knife under the white membrane at whatever end of the rack where the membrane is narrower. Wiggle the knife back and forth to lift the membrane off the ribs, without cutting it. Once the membrane comes loose, insert your finger and free the membrane completely.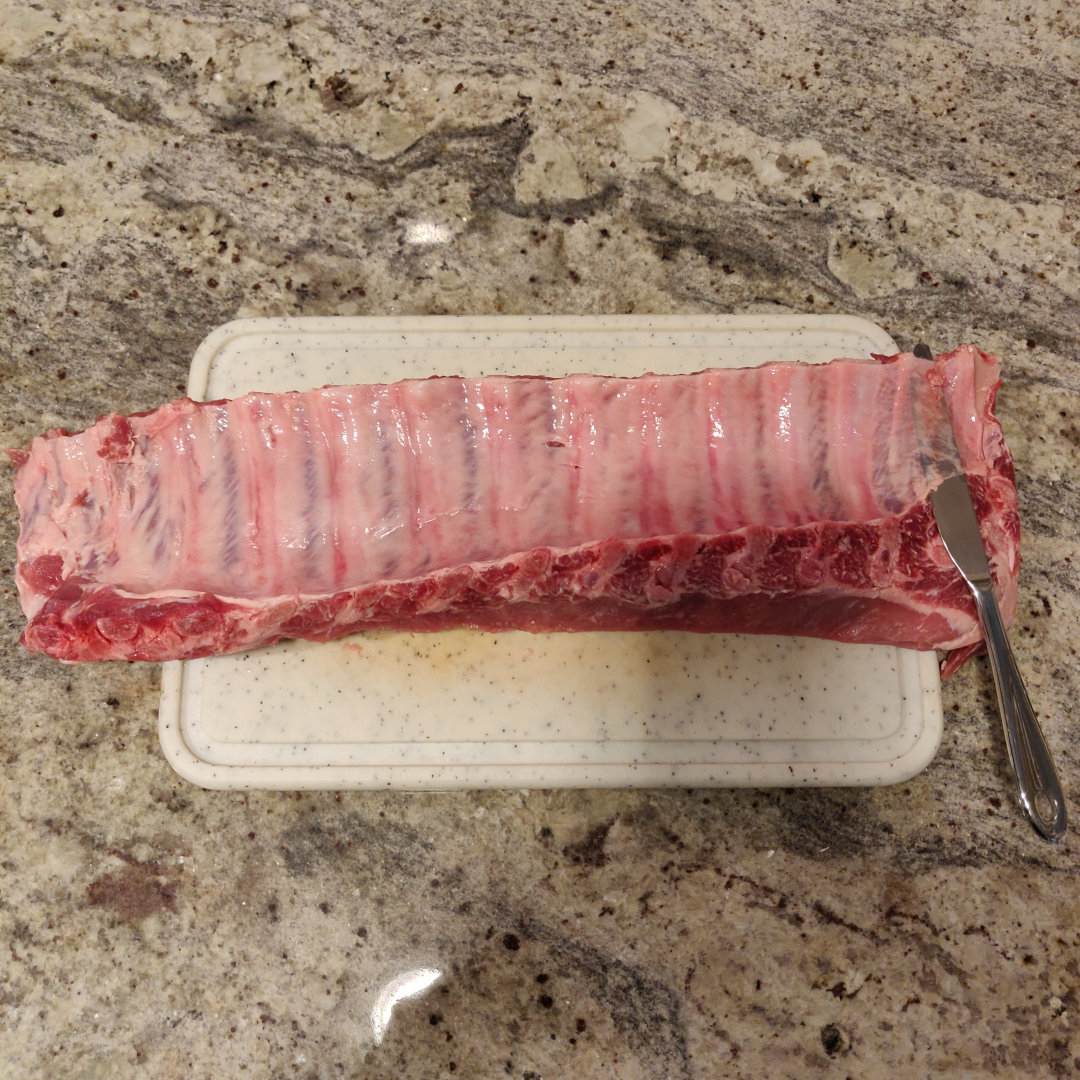 Step 3 Use a paper towel to prevent slipping and pull on the membrane until it is completely free from the ribs. Toss the membrane into your trash.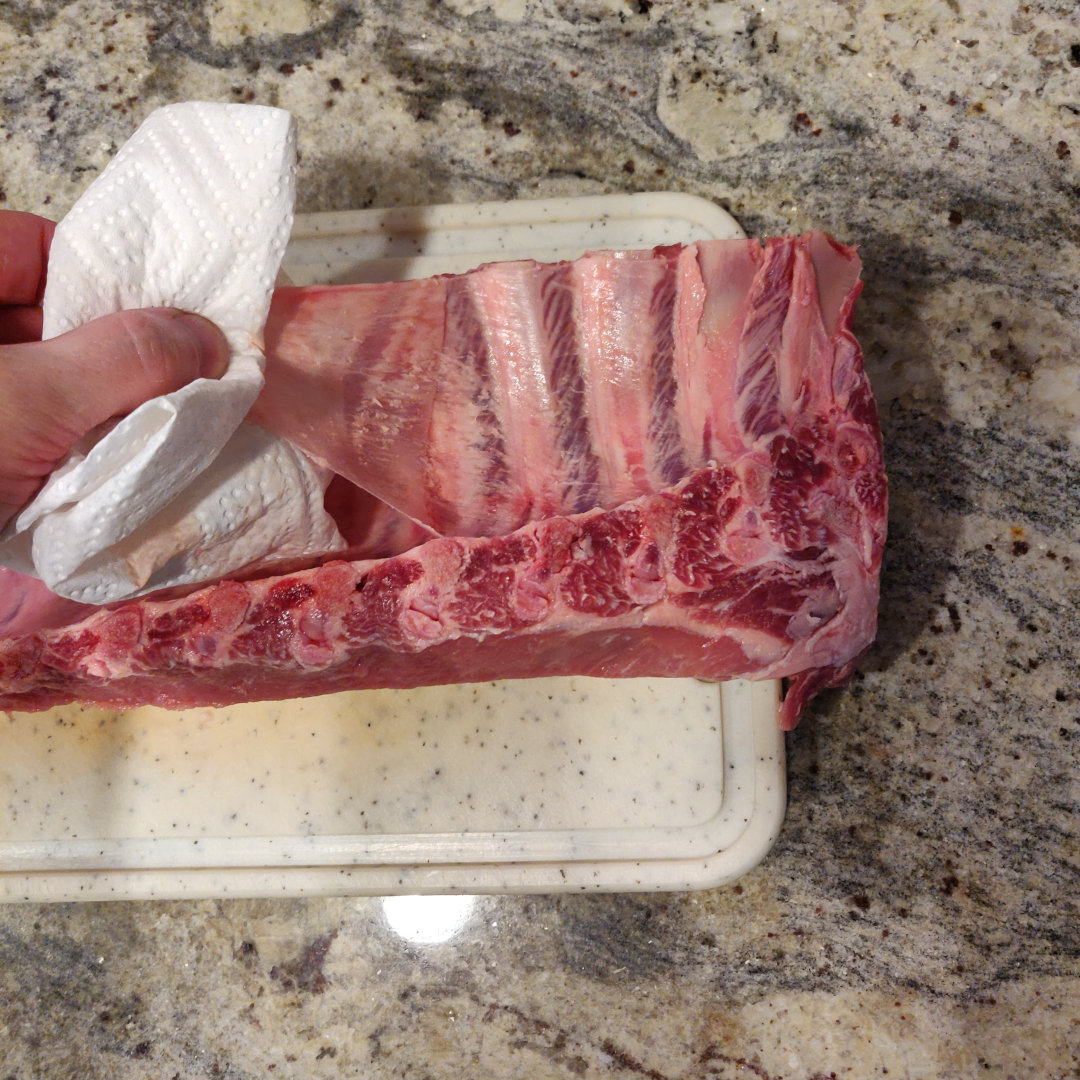 Step 4 Cut the rack in half, either with a chef's knife or any other knife that cuts through this meat.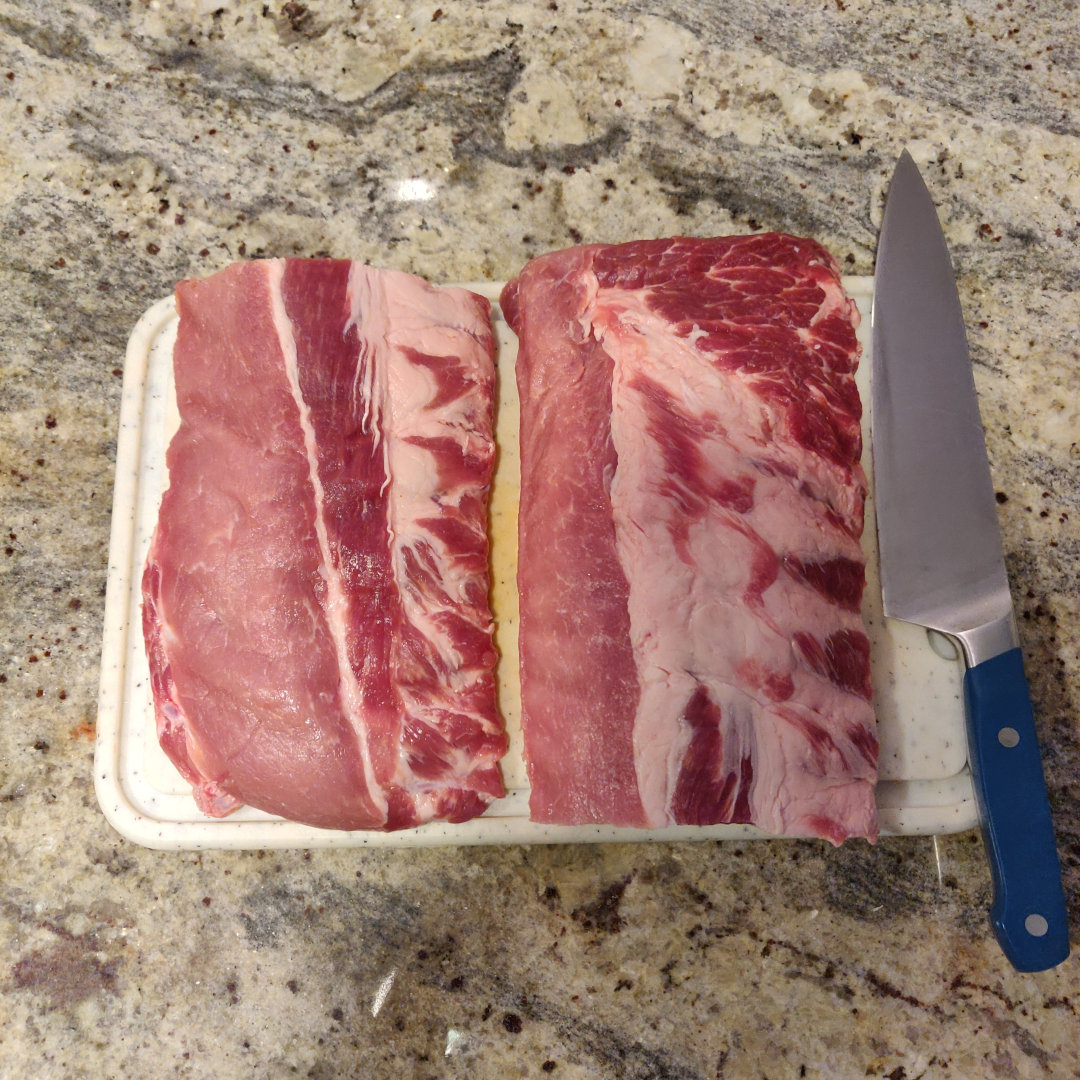 Step 5 Season each half rack with 2 tablespoons of pork BBQ rub. Put the meat in your fridge uncovered for 1 hour. After 45 mins have passed, preheat your oven to 120°C / 250°F.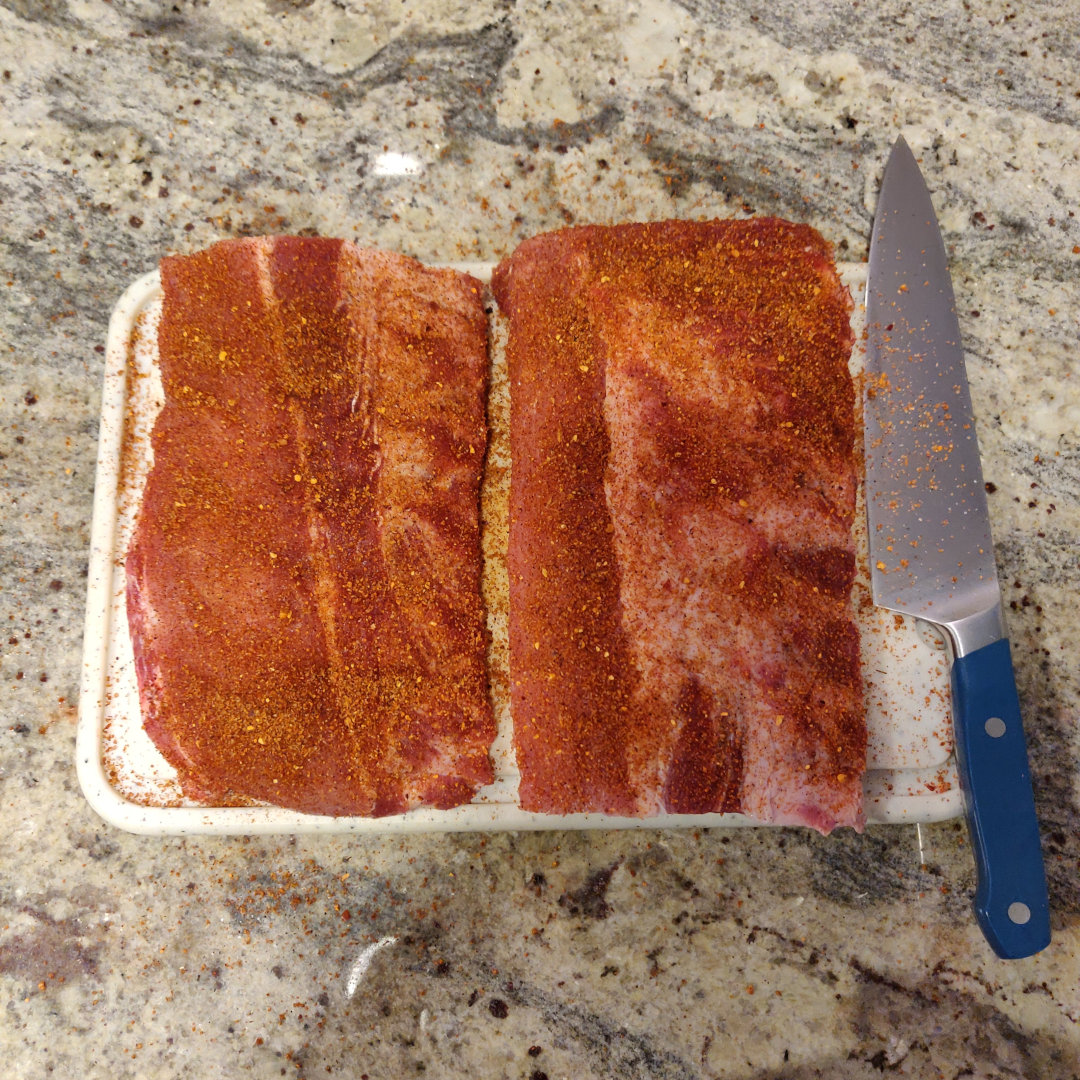 Step 6 Place a round BBQ rack into a cast iron skillet.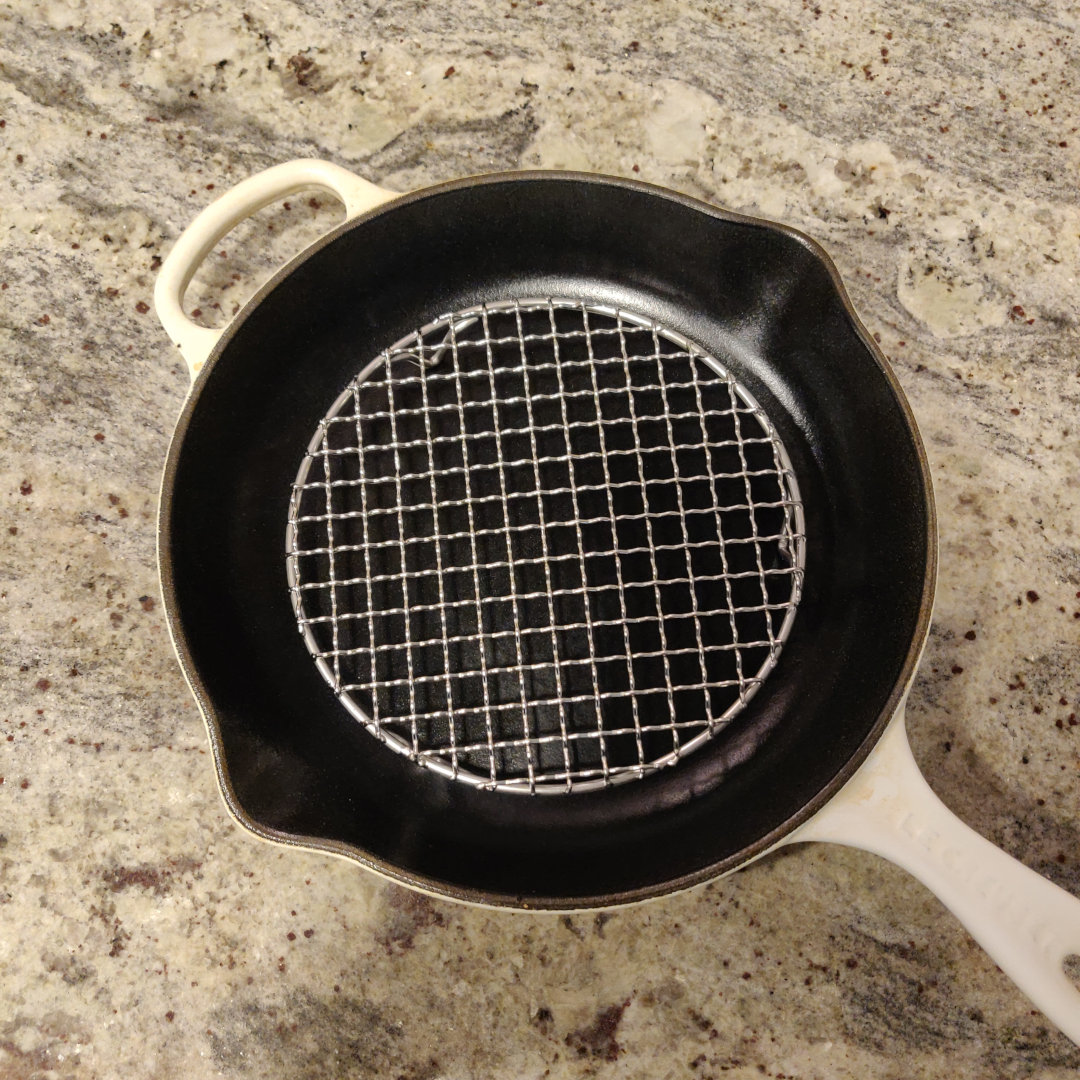 Step 7 Transfer the two seasoned half racks onto the BBQ rack in the skillet. Bake in your oven for 4 hours.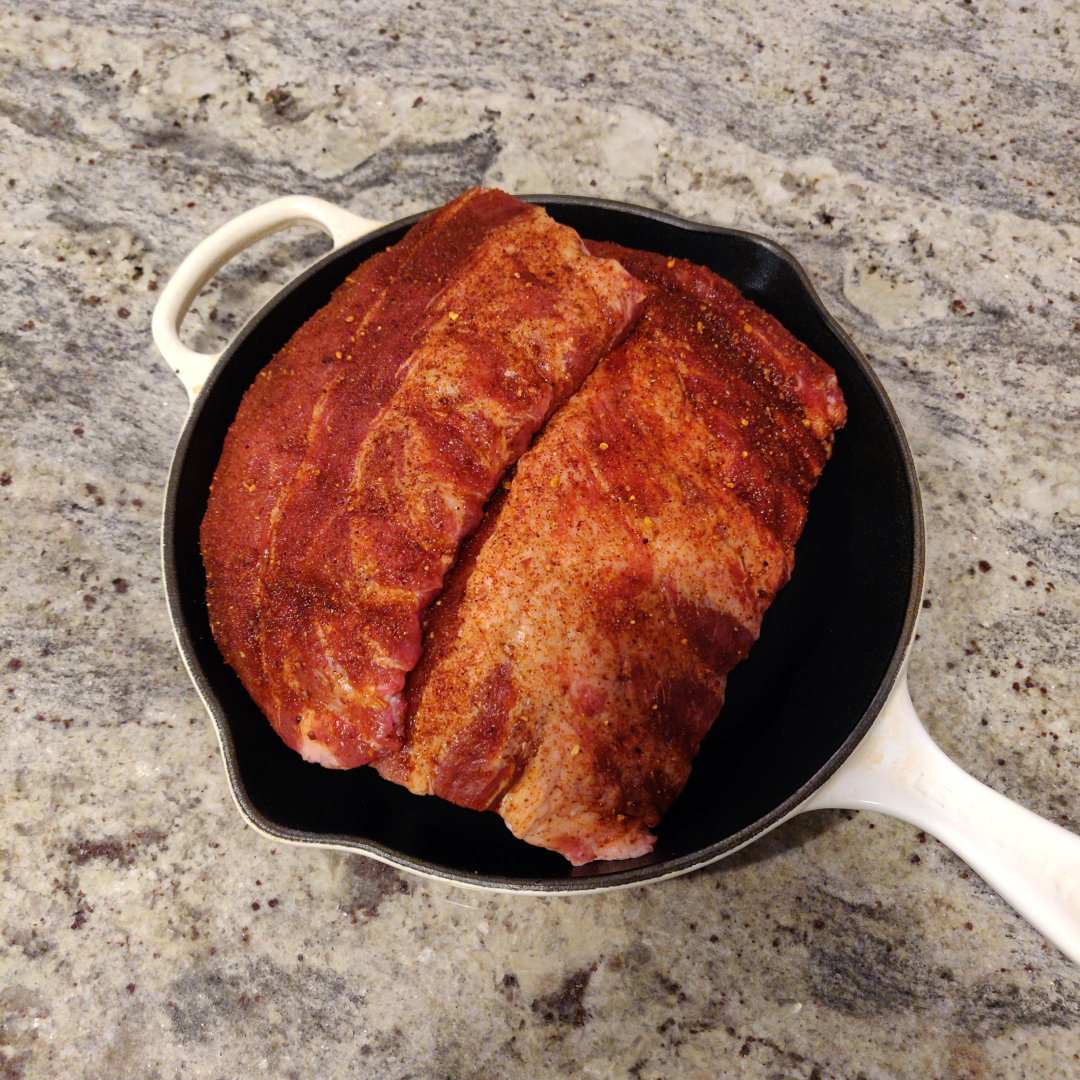 Step 8 Prepare the honey mustard BBQ sauce in the meantime. Combine the tomato ketchup, honey, dijon mustard, brown sugar, white vinegar, tabasco sauce and pepper in a small saucepan.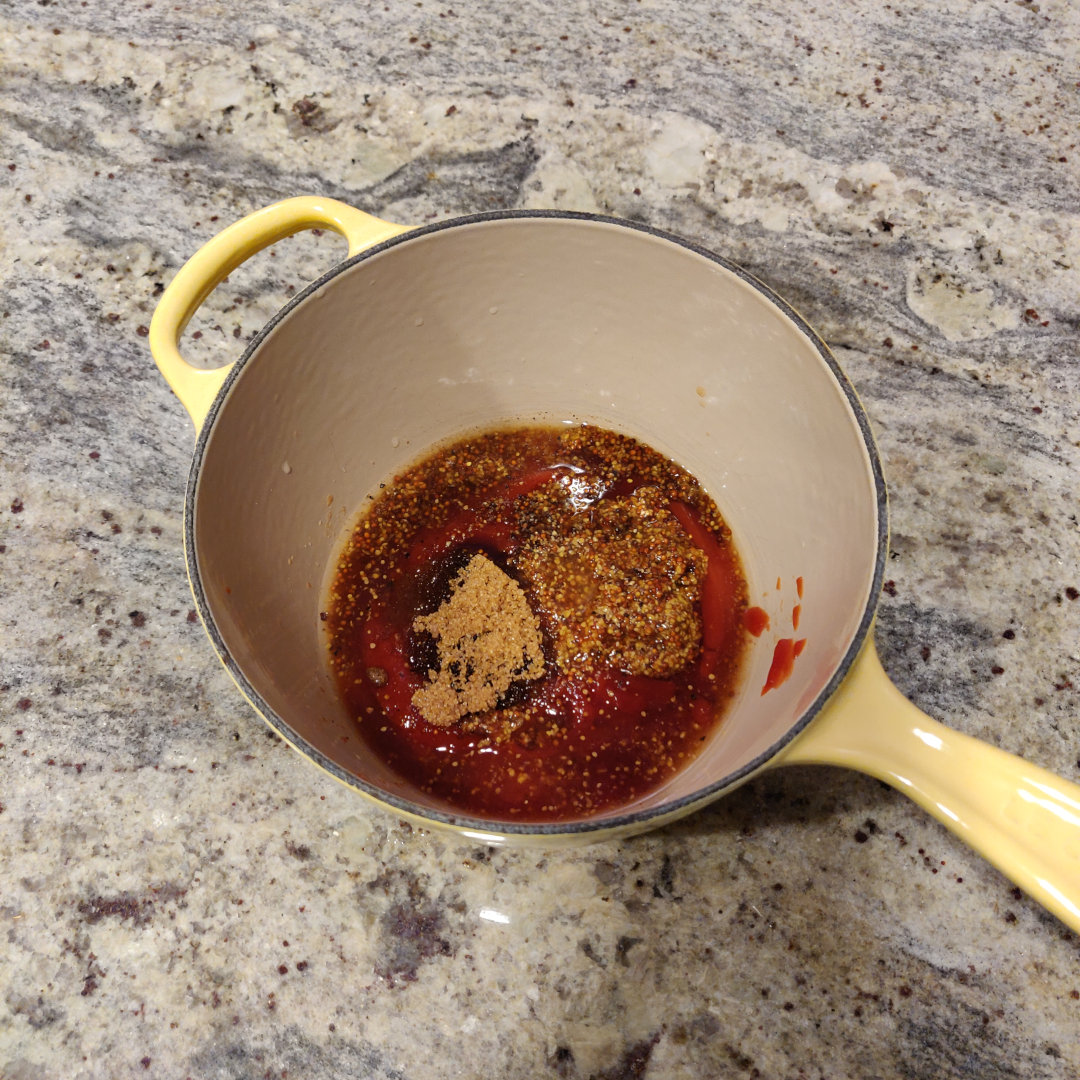 Step 9 Cook the honey mustard BBQ sauce on your stove on medium heat for 3 mins. Then cover with a lid and set aside for later use.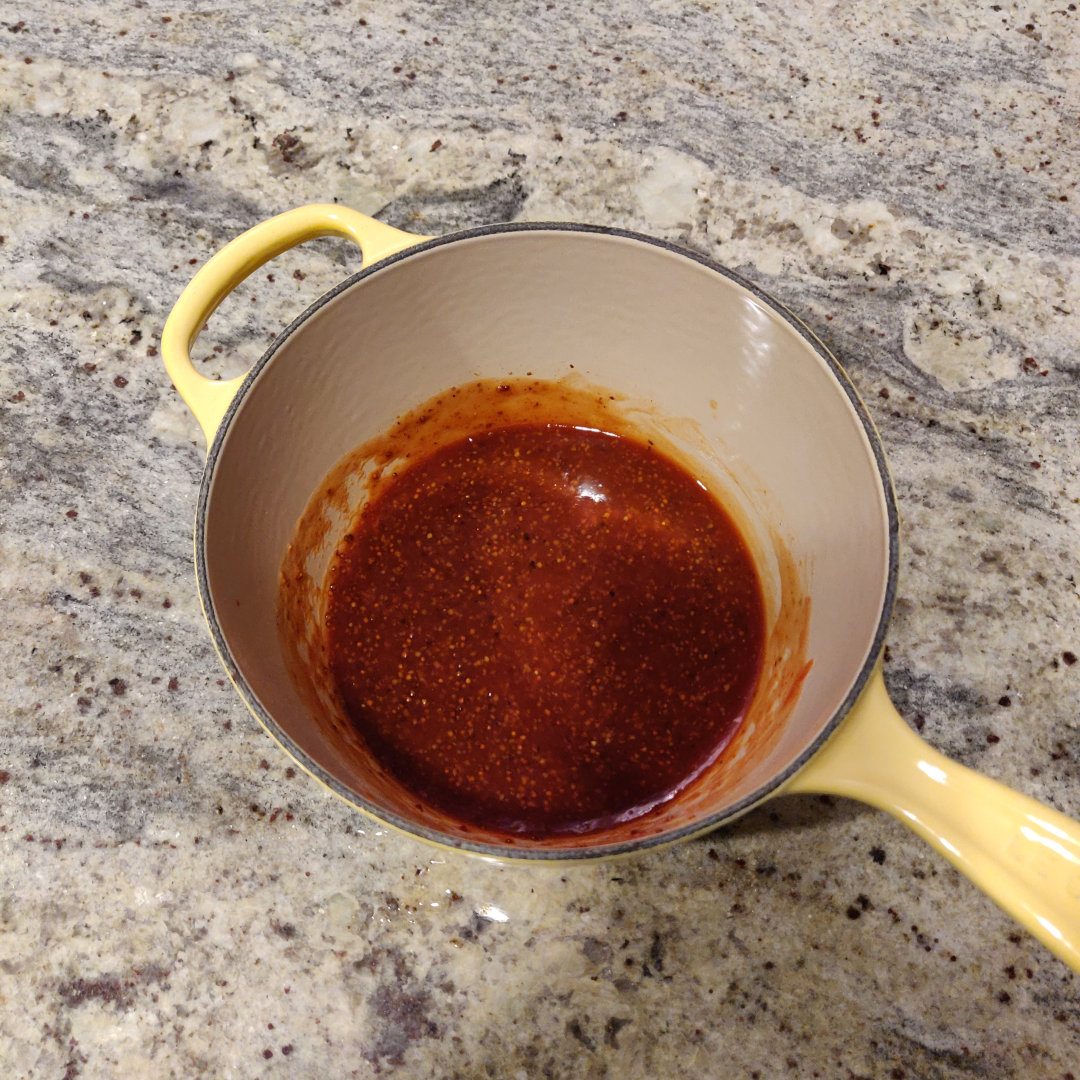 Step 10 Use oven gloves from here on out when you handle the skillet and move it into or out of your hot oven! Take the ribs out of your oven after the initial 4 hours of baking.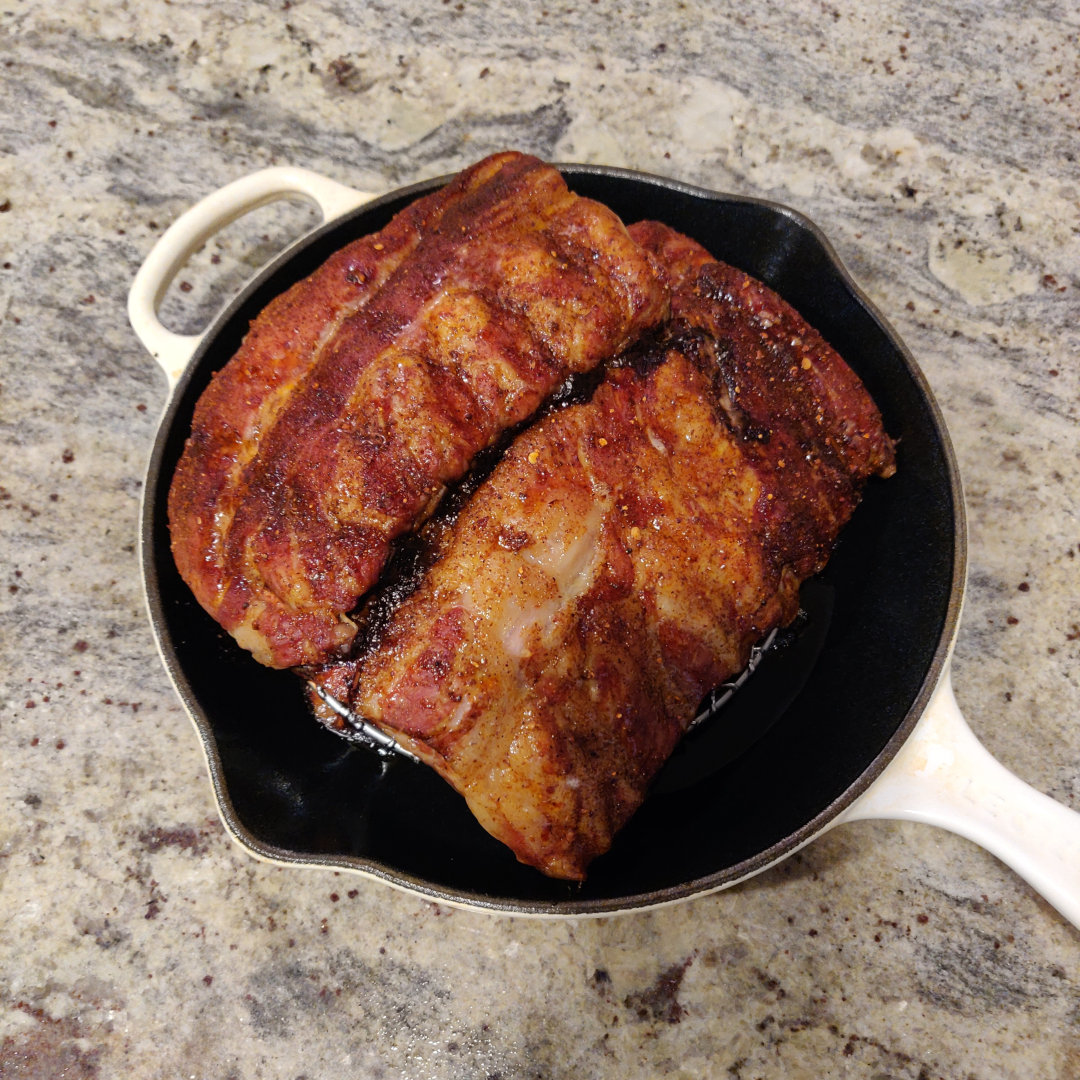 Step 11 Use a food brush to generously coat each half rack with the honey mustard BBQ. Continue to bake in your oven at 120°C / 250°F for 30 mins. Repeat twice more every 30 mins, for 1.5 hours in total. Then increase your oven's temperature to 175°C / 350°F for a final 15 mins to caramelize the honey mustard BBQ sauce on the ribs.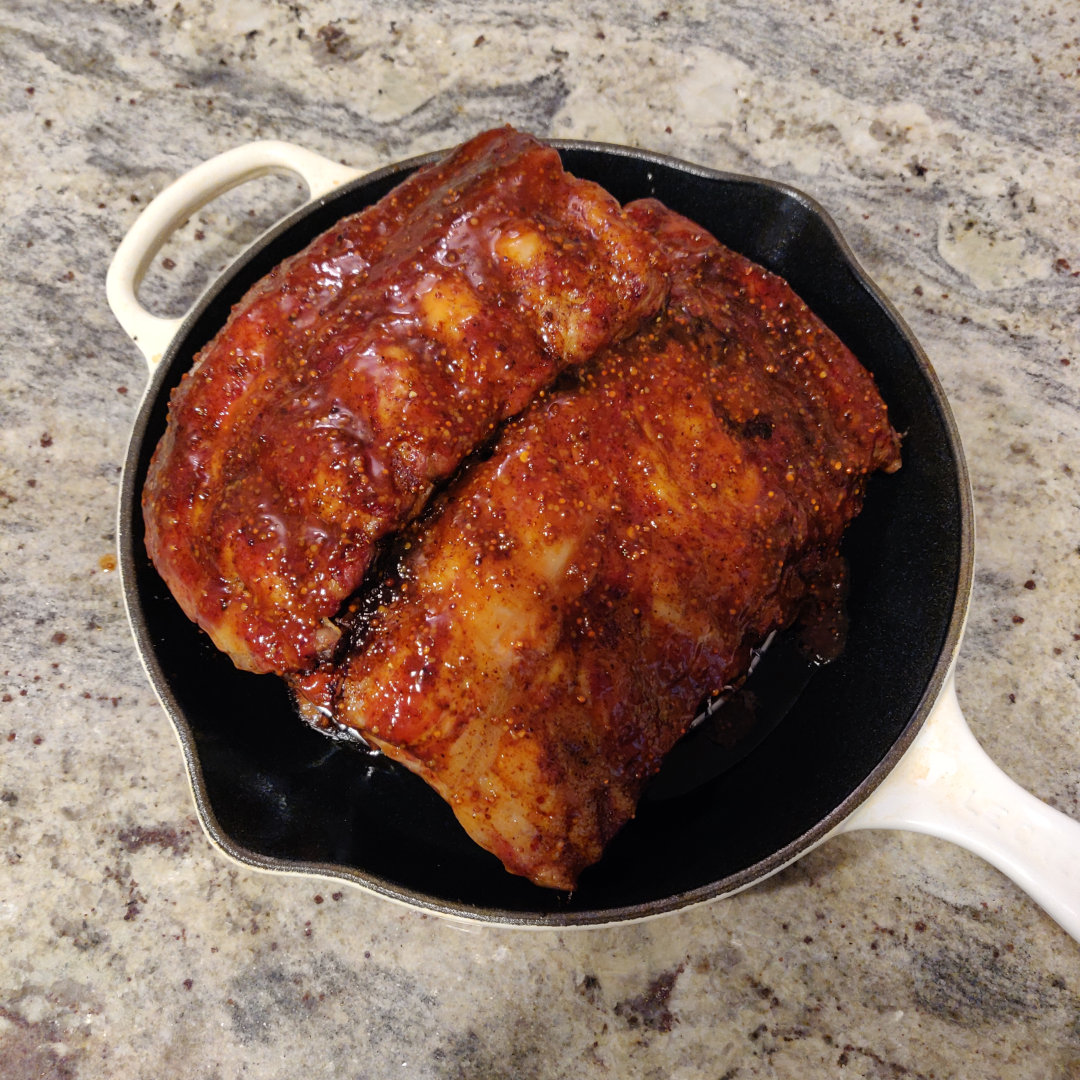 Step 12 Remove the skillet from the oven, wearing your oven gloves. Let the ribs rest in the hot skillet for 15 mins once out of the oven so that they are a little less hot to the touch if you eat them with your fingers.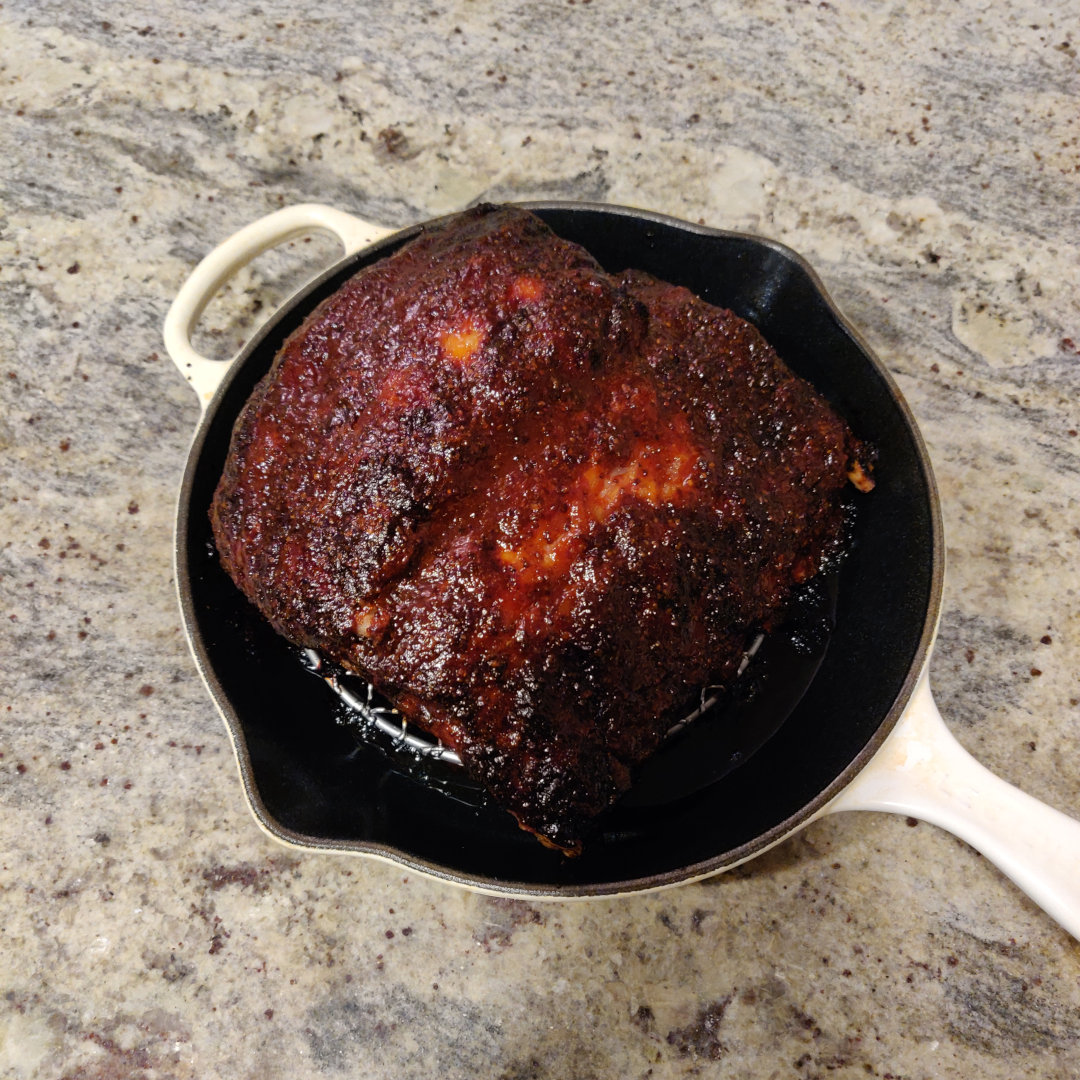 Did you know Cana is a Christian app? If you are curious what your Christian friends believe in, read a 1 minute summary of what Christianity is all about. Have a blessed day enjoying your tender honey mustard BBQ pork ribs!