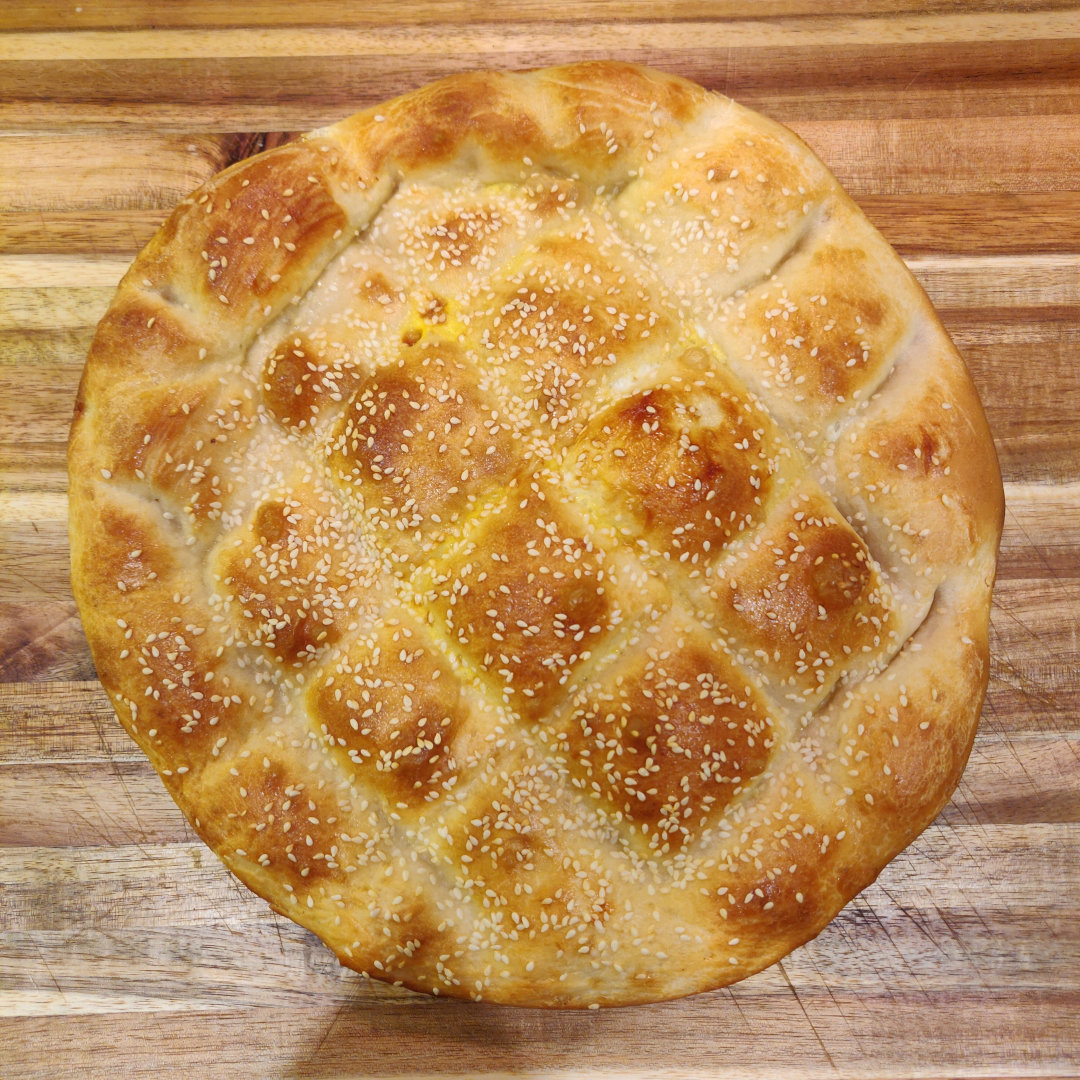 Ingredients for the flatbread
Tip: You can tap the circle next to each ingredient to check it off as you follow along or while you shop for ingredients.
Step-by-step instructions for the flatbread
Step 1 Add the water, dry yeast and white granulated sugar into your mixing bowl in the evening. Stir with a fork or a whisk. Let it sit for 15 mins to activate the yeast.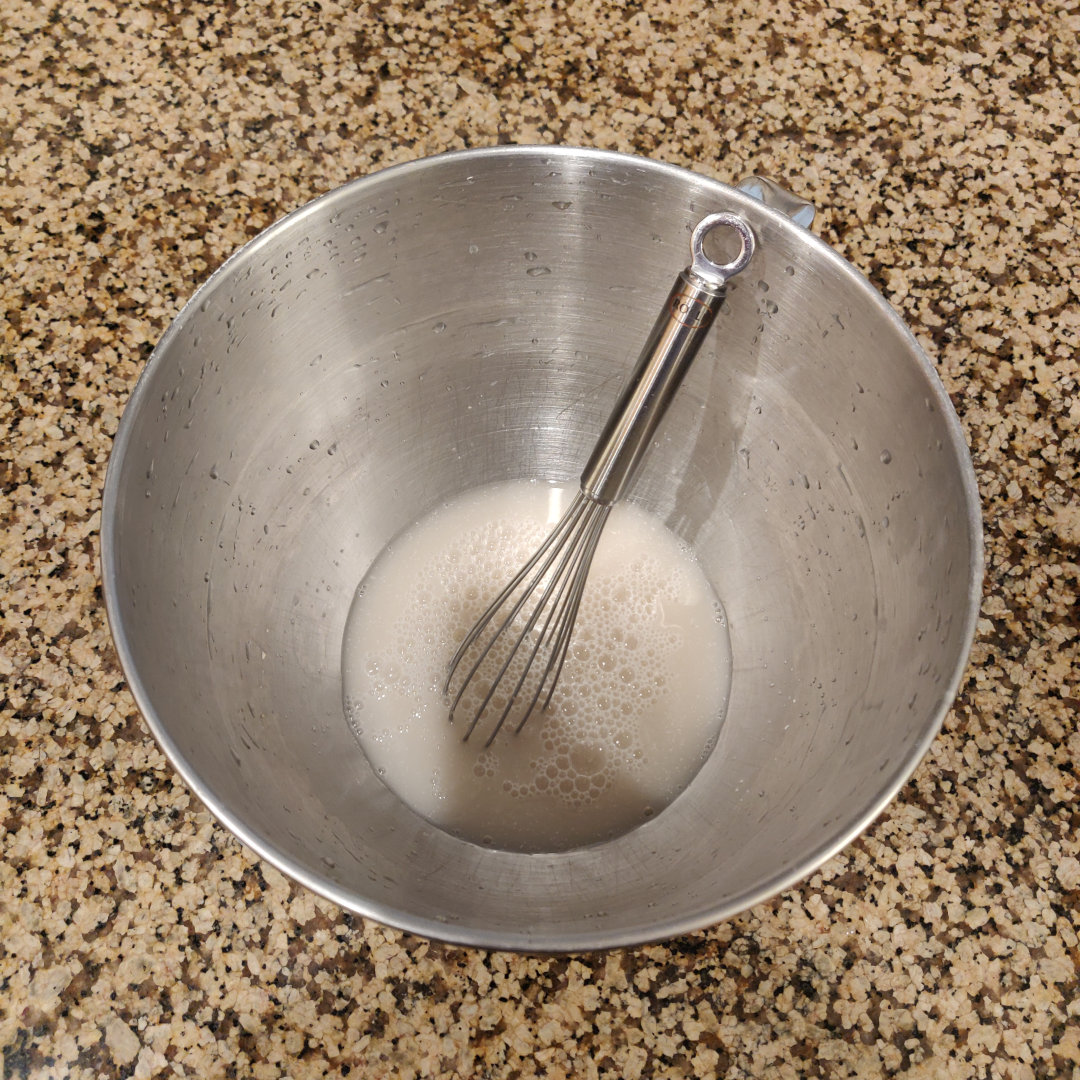 Step 2 Sift the bread flour into the mixing bowl, then add the yogurt, olive oil and salt.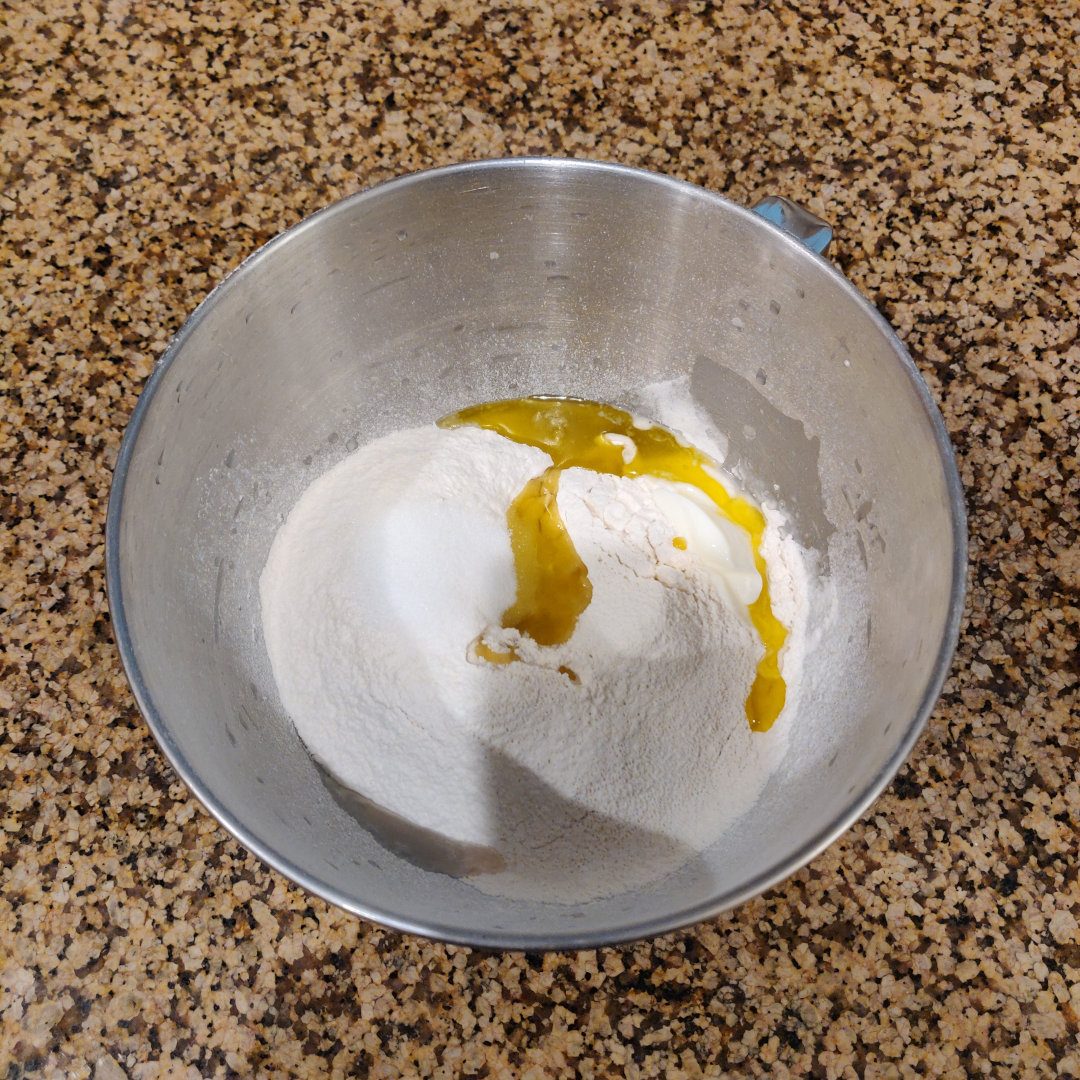 Step 3 Knead the dough for 10 mins, either by hand or with your kitchen mixer, 4 mins at medium and 6 mins at high speed. The dough should easily come off the side of the bowl or off your hands once done.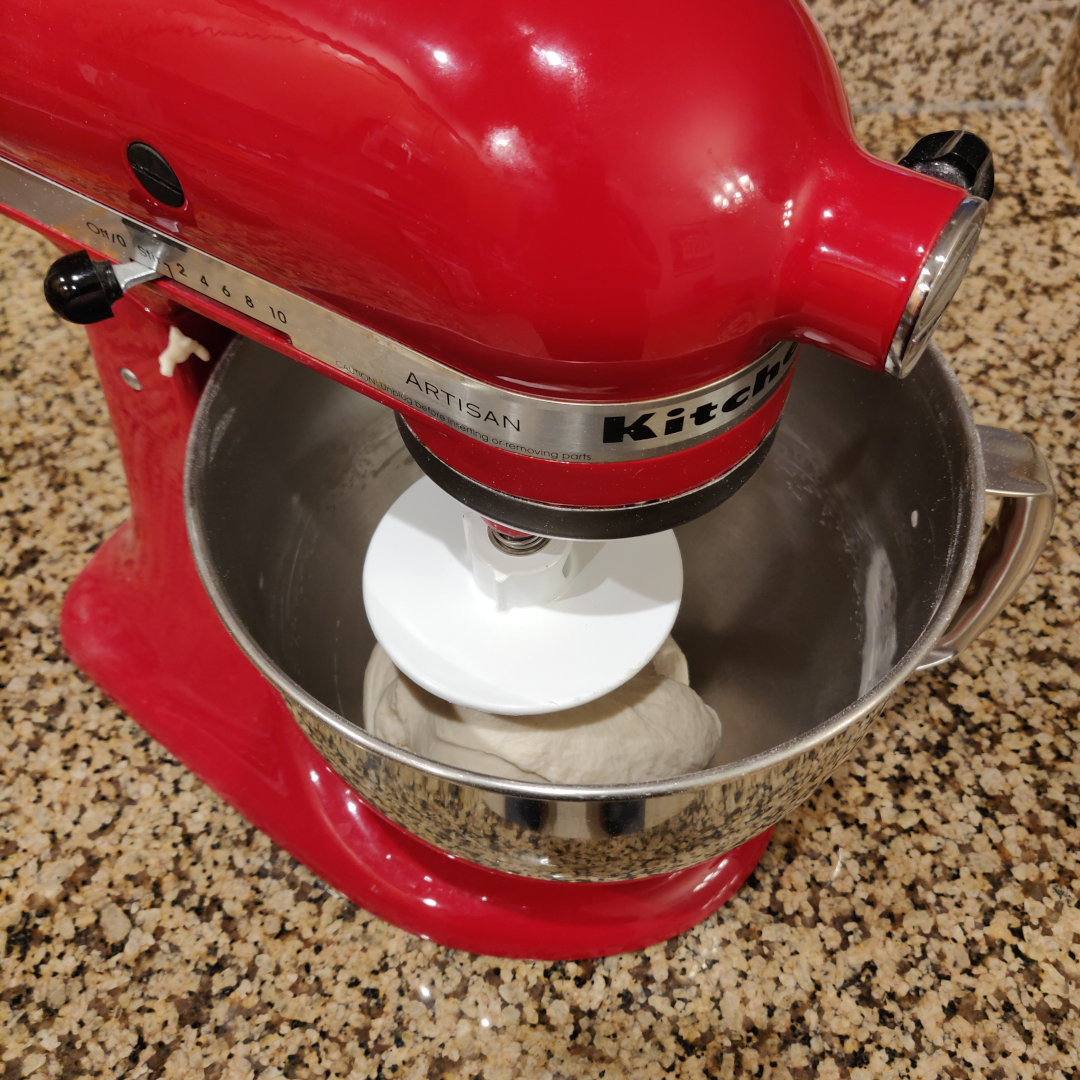 Step 4 Remove the dough from the mixing bowl. Use a knife or dough cutter to cut the dough in half.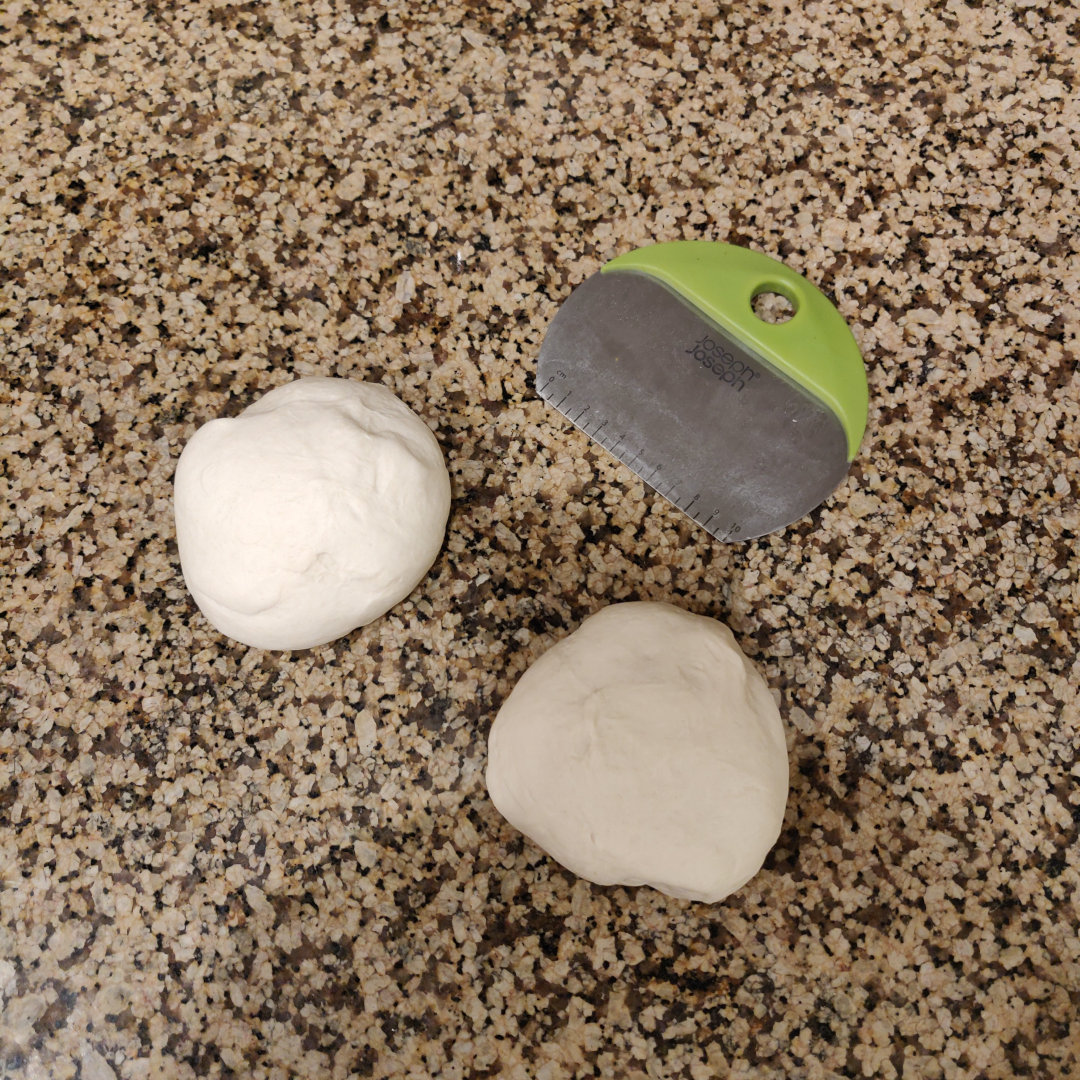 Step 5 Cover the dough balls with a kitchen towel or a baking couche for 1 hour.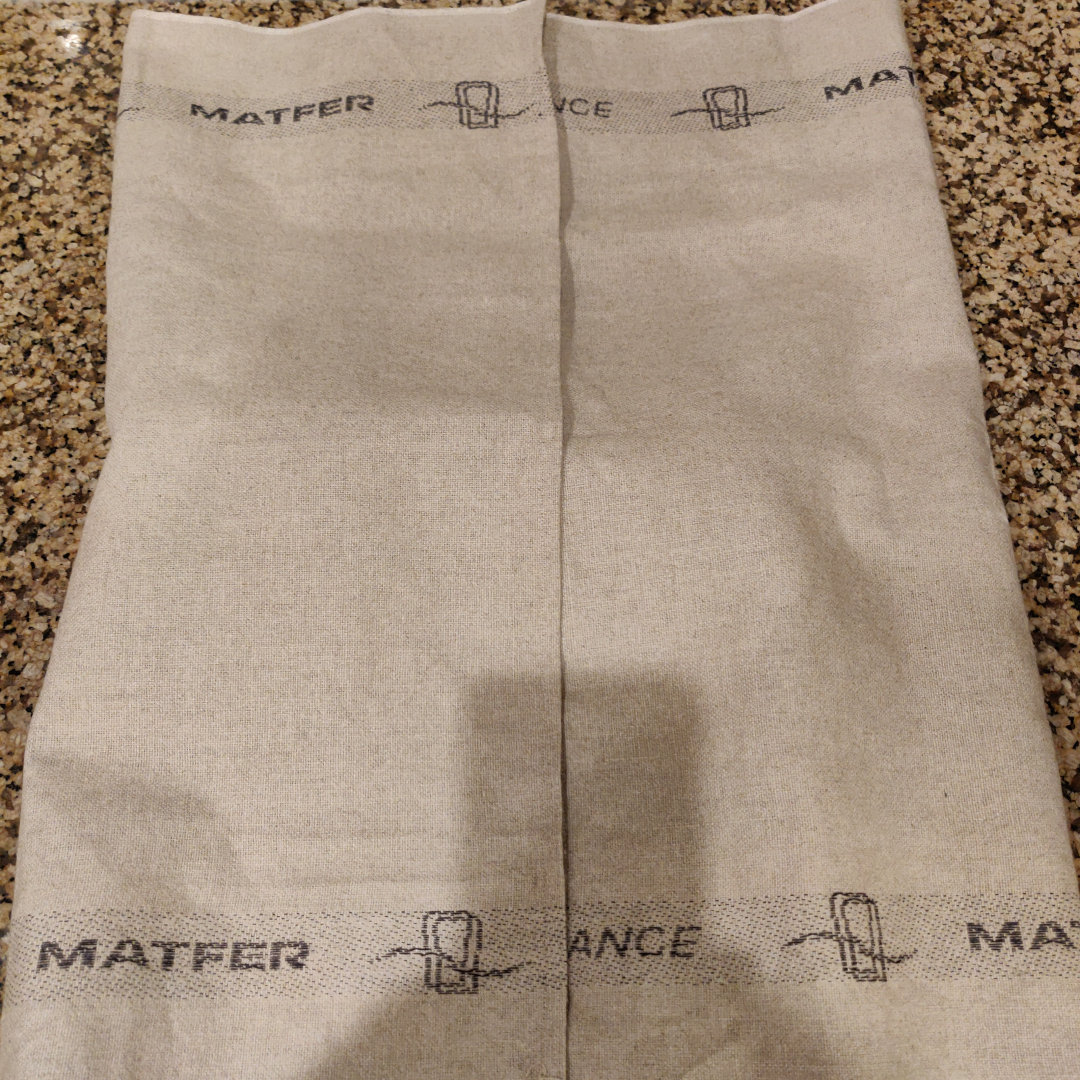 Step 6 Remove the kitchen towel/couche. The dough should have roughly doubled in size in that 1 hour. Get two round pizza pans ready and line them with either parchment paper or baking mats.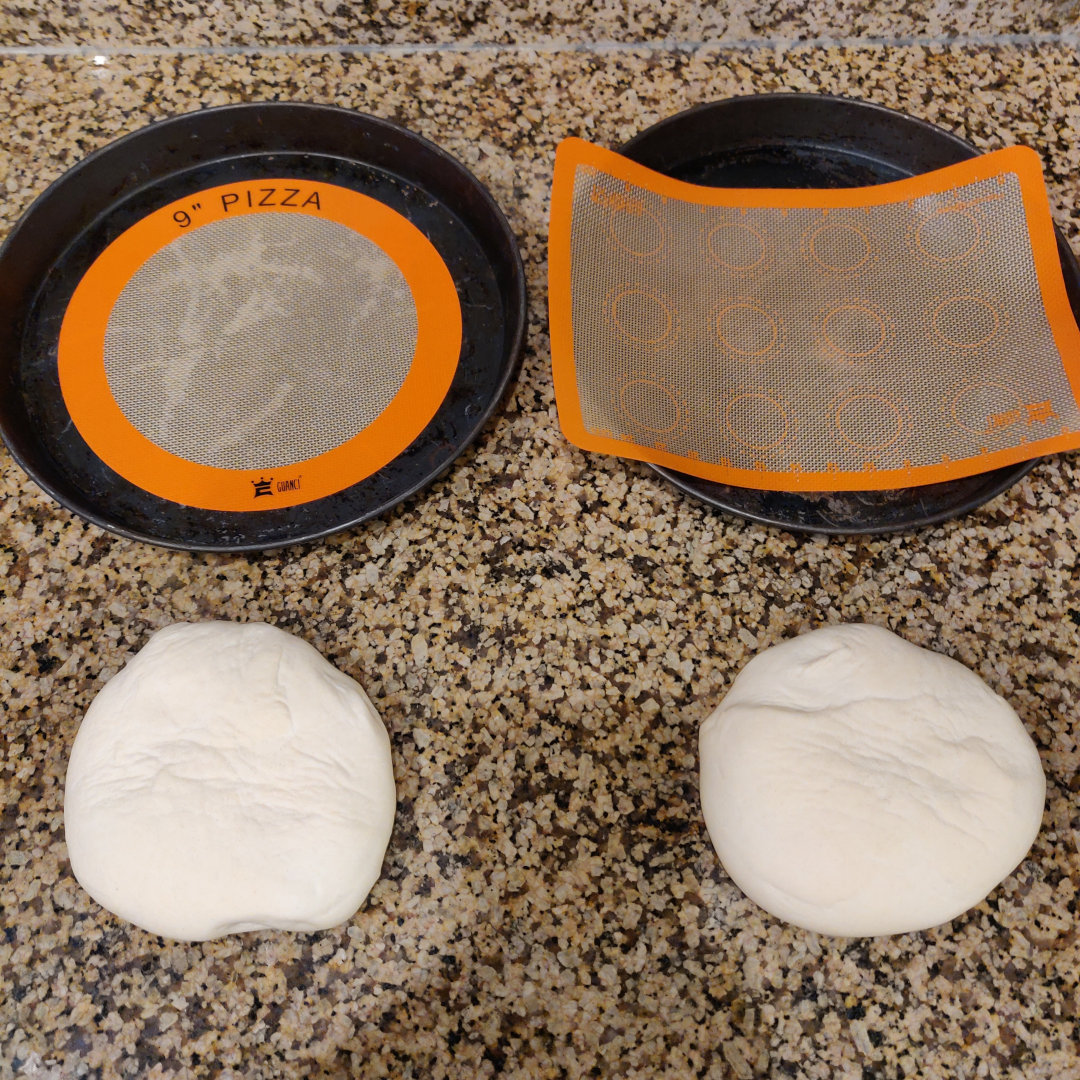 Step 7 Stretch out the dough with your hands, stretching your fingers from the center out to the sides, to get it to roughly the size of the pizza pans.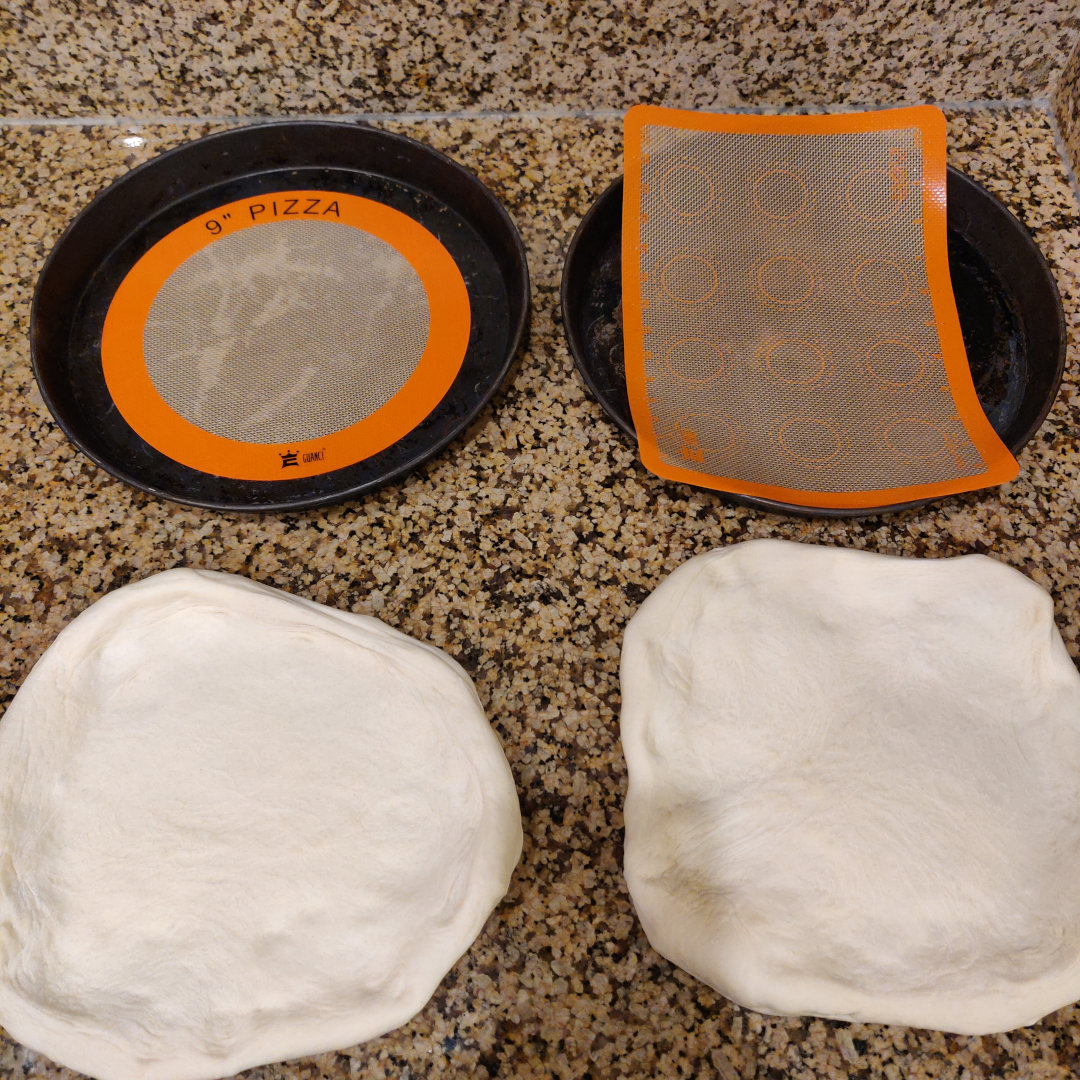 Step 8 Transfer each stretched dough to the pizza pans.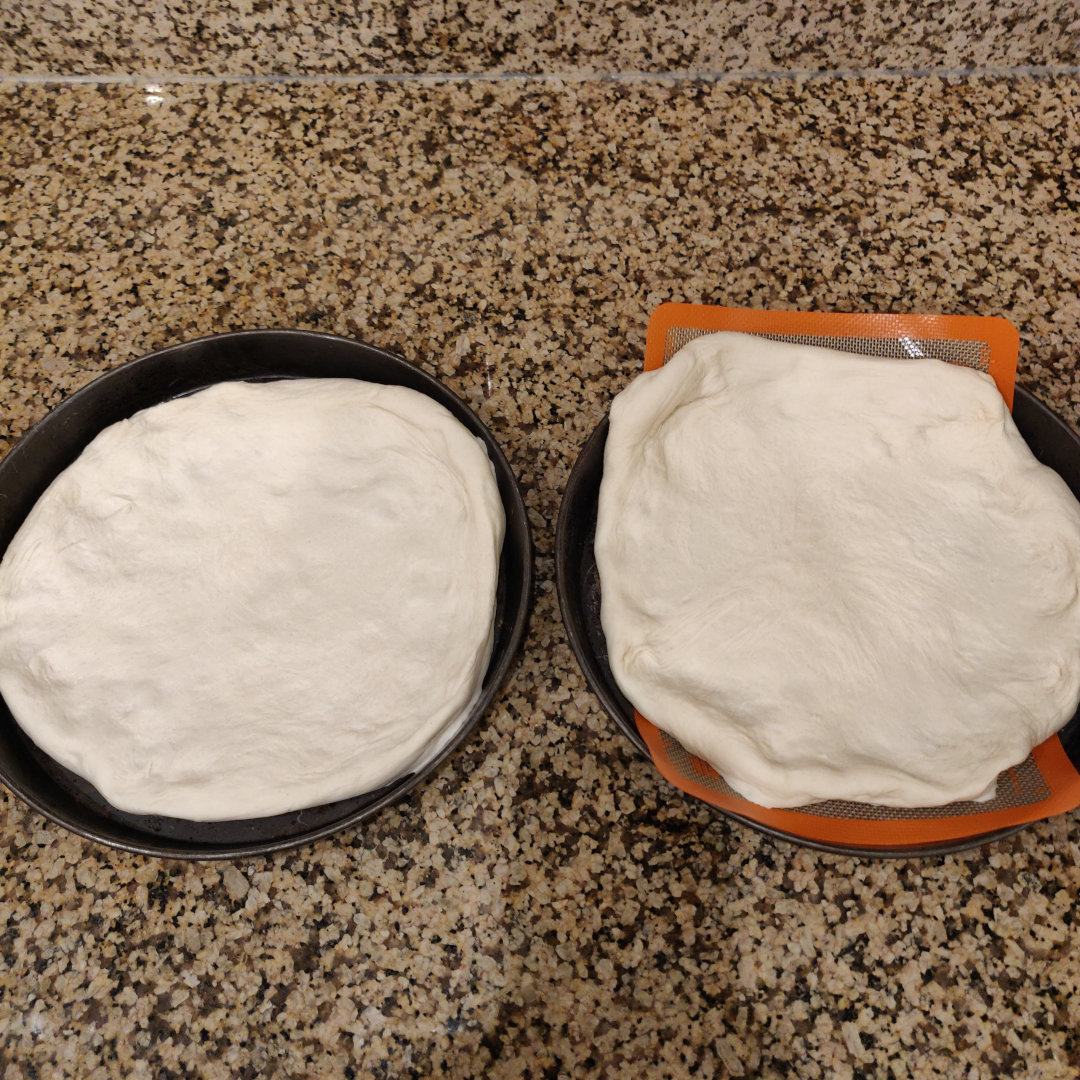 Step 9 Mix the egg, olive oil and milk in a cup, using a fork.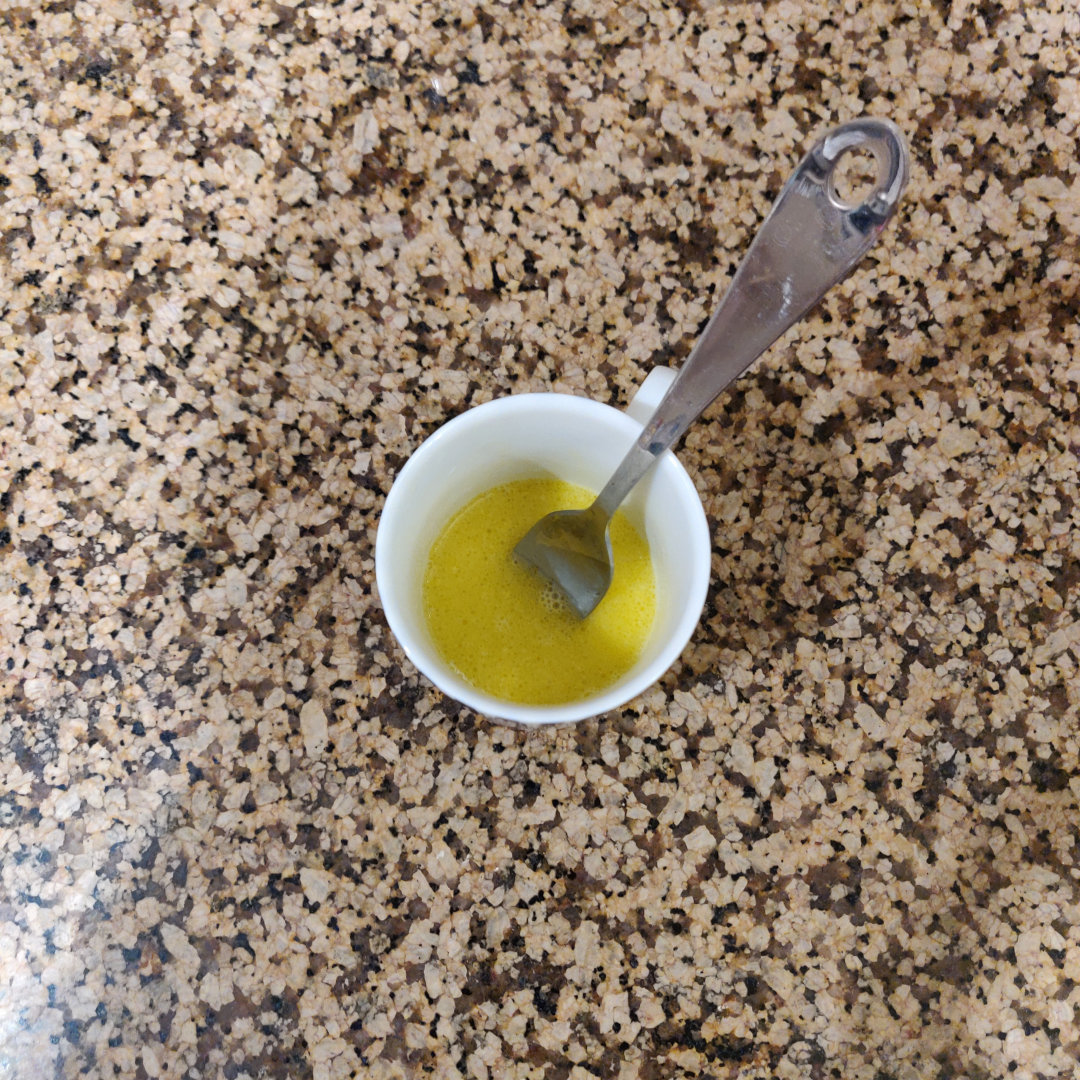 Step 10 Use a food brush to coat each stretched dough with the egg/olive oil/milk mixture.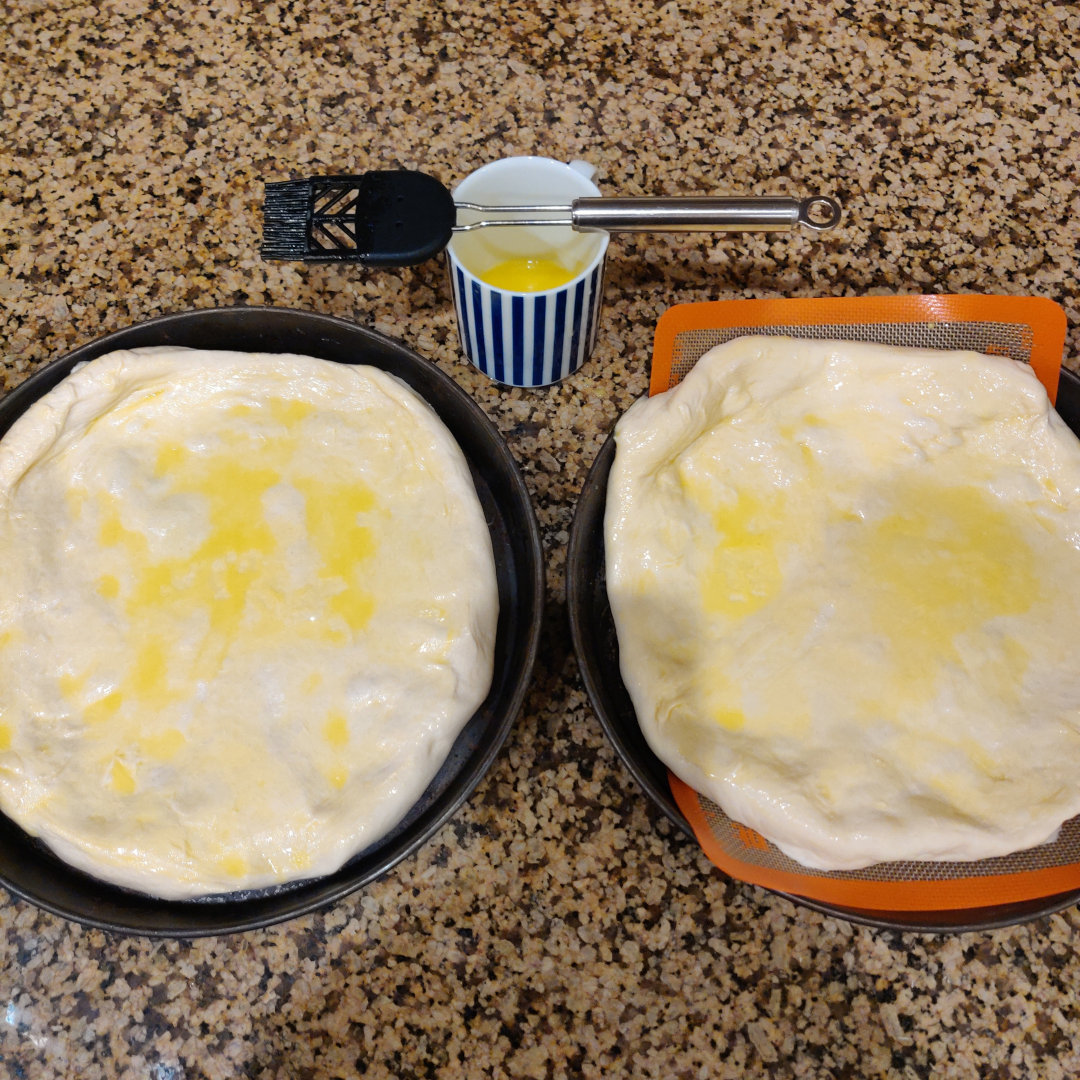 Step 11 Cover each pizza pan with cling film. Let the dough rise for another 2 hours.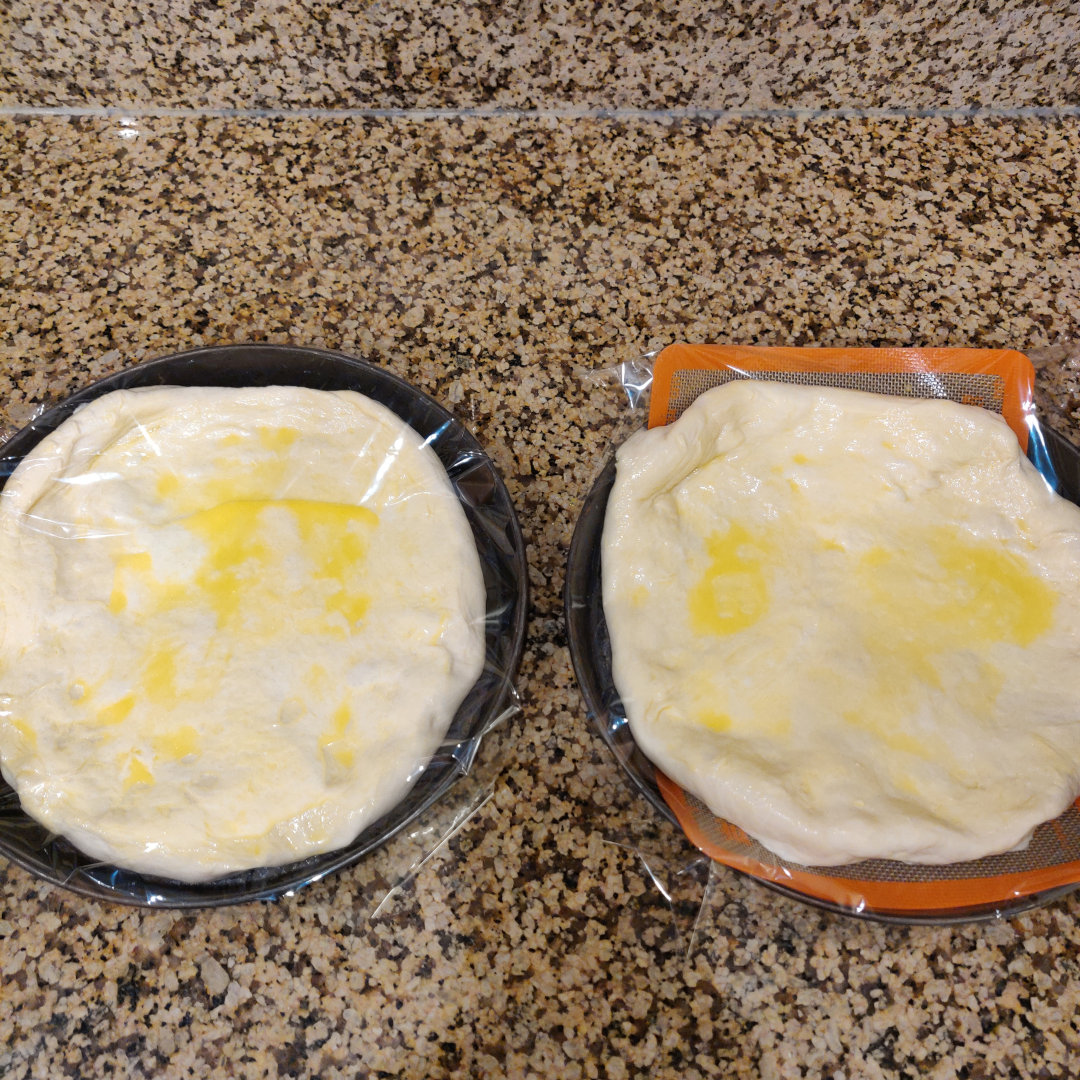 Step 12 Preheat your oven to 220°C / 425°F about 15 mins before the dough is done rising. Further, bring the additional water to boil in a saucepan.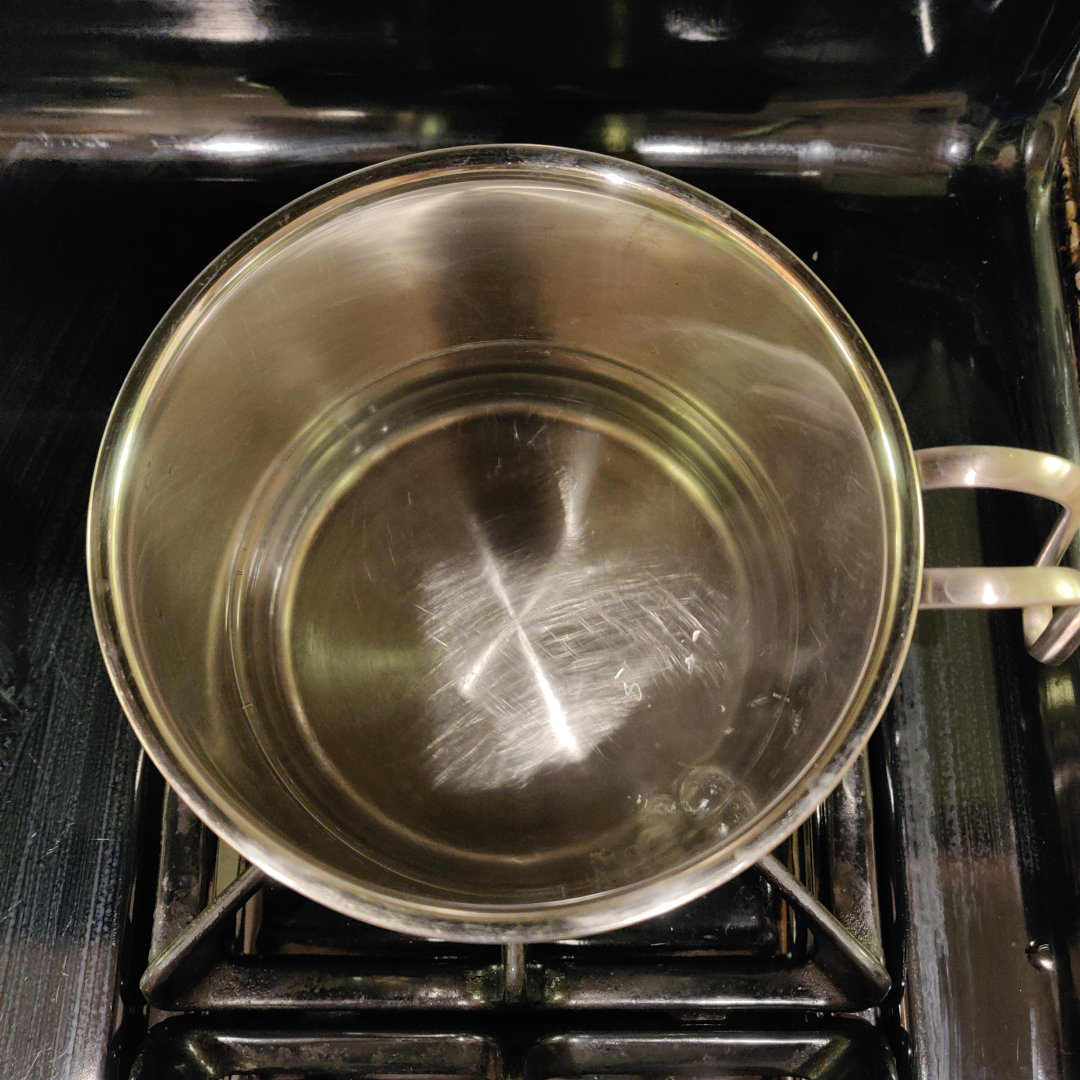 Step 13 The dough should have roughly doubled in size after those 2 hours.
Step 14 Remove the cling film. Use the back of your hand to gently press a checkerboard pattern into the risen flatbread dough.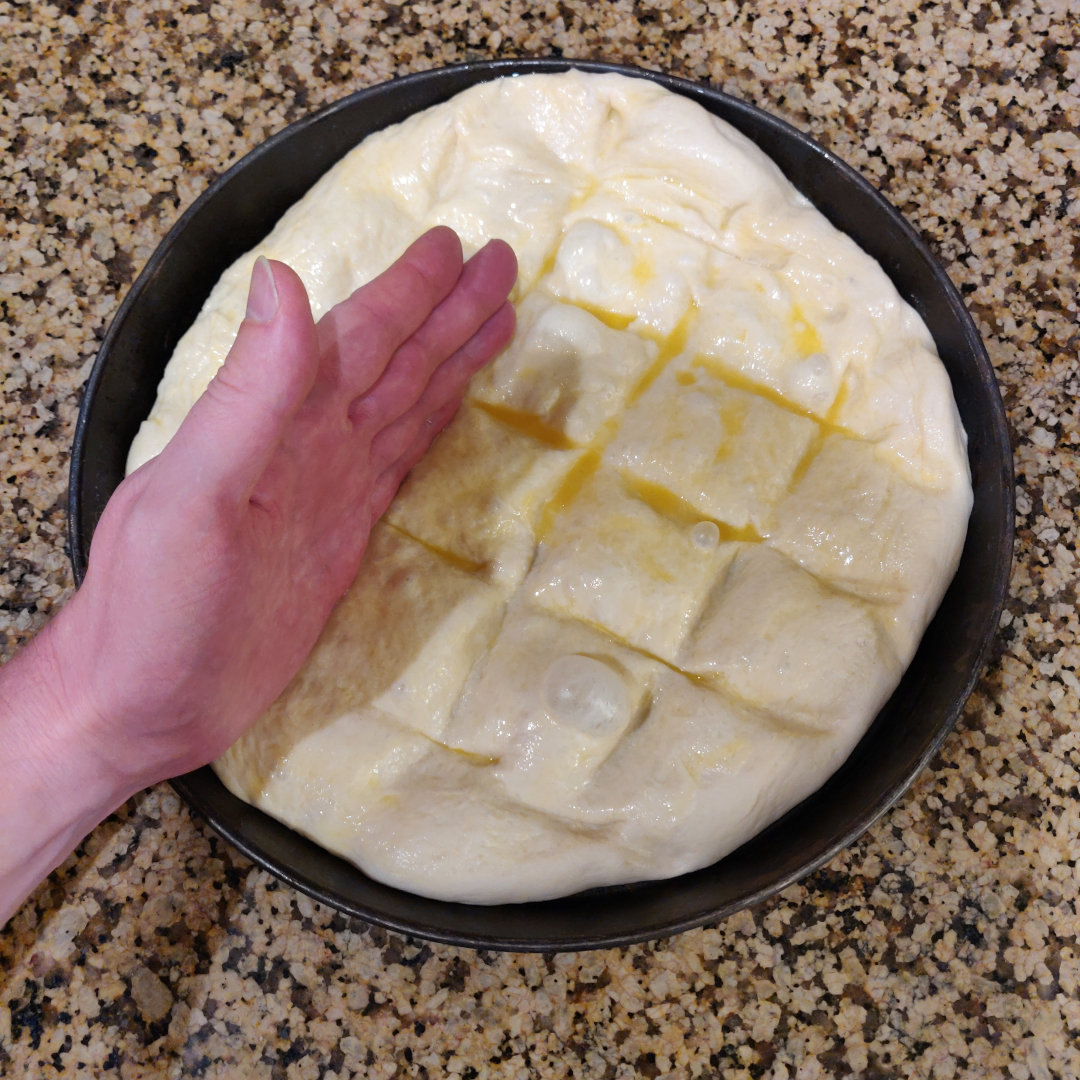 Step 15 Sprinkle the sesame seeds onto each flatbread dough.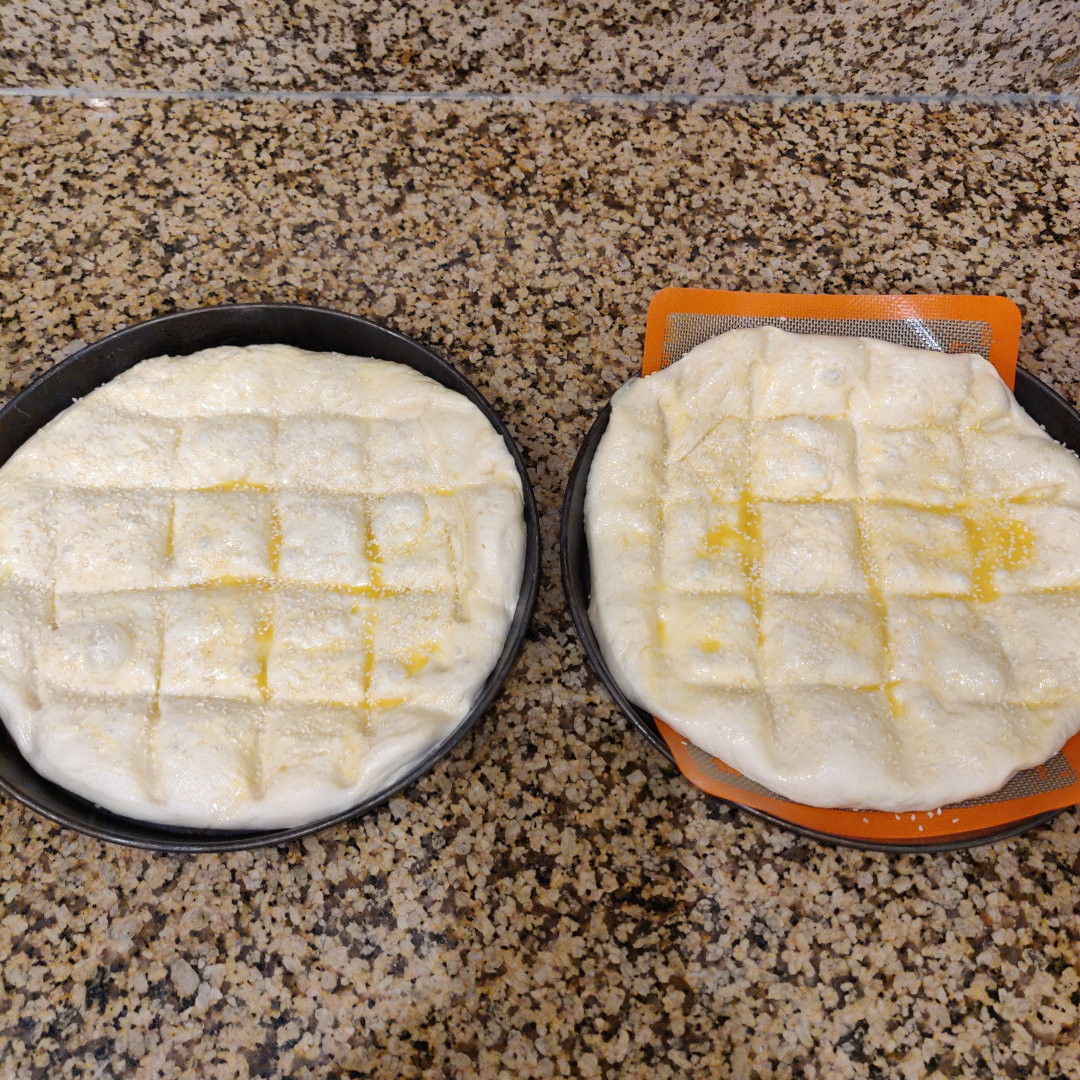 Step 16 Place both the saucepan with the boiled water and the two pizza pans into your preheated oven, using oven gloves to avoid any burns. Bake for 15 mins.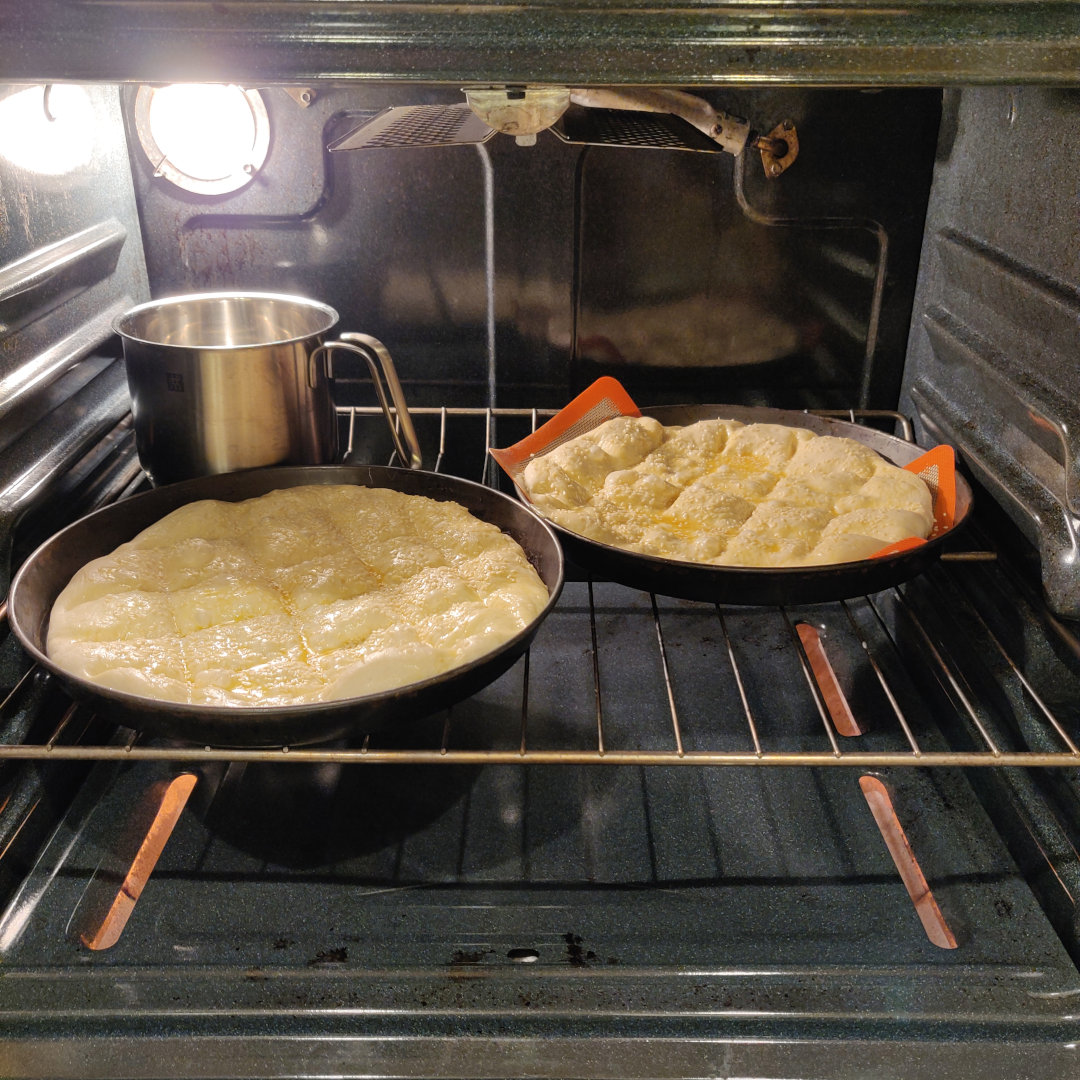 Step 17 Remove the pizza pans from your oven, using oven gloves. Let the baked flatbreads cool for 10 mins.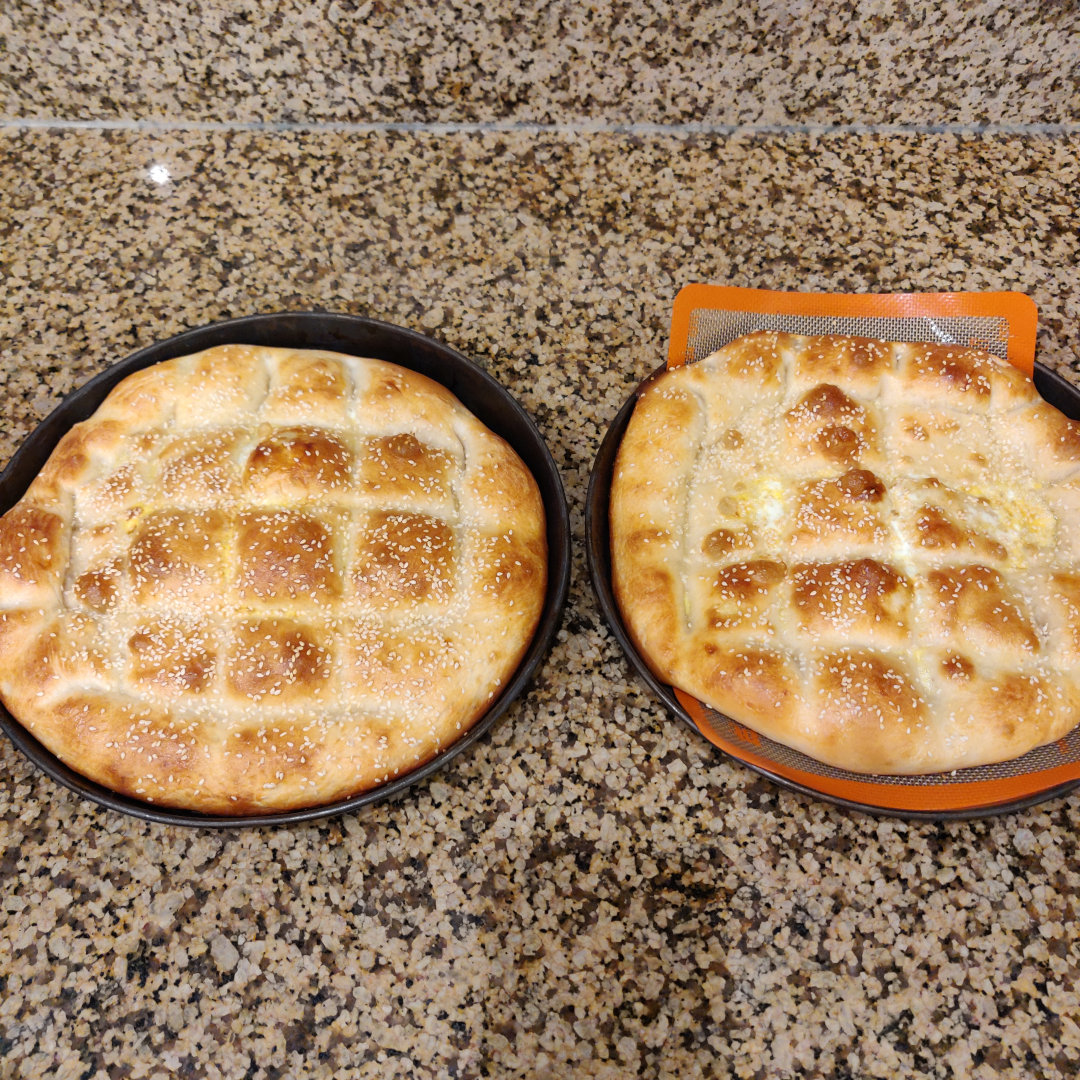 Did you know Cana is a Christian app? If you are curious what your Christian friends believe in, read a 1 minute summary of what Christianity is all about. Have a blessed day enjoying your freshly baked Middle Eastern style flatbread!