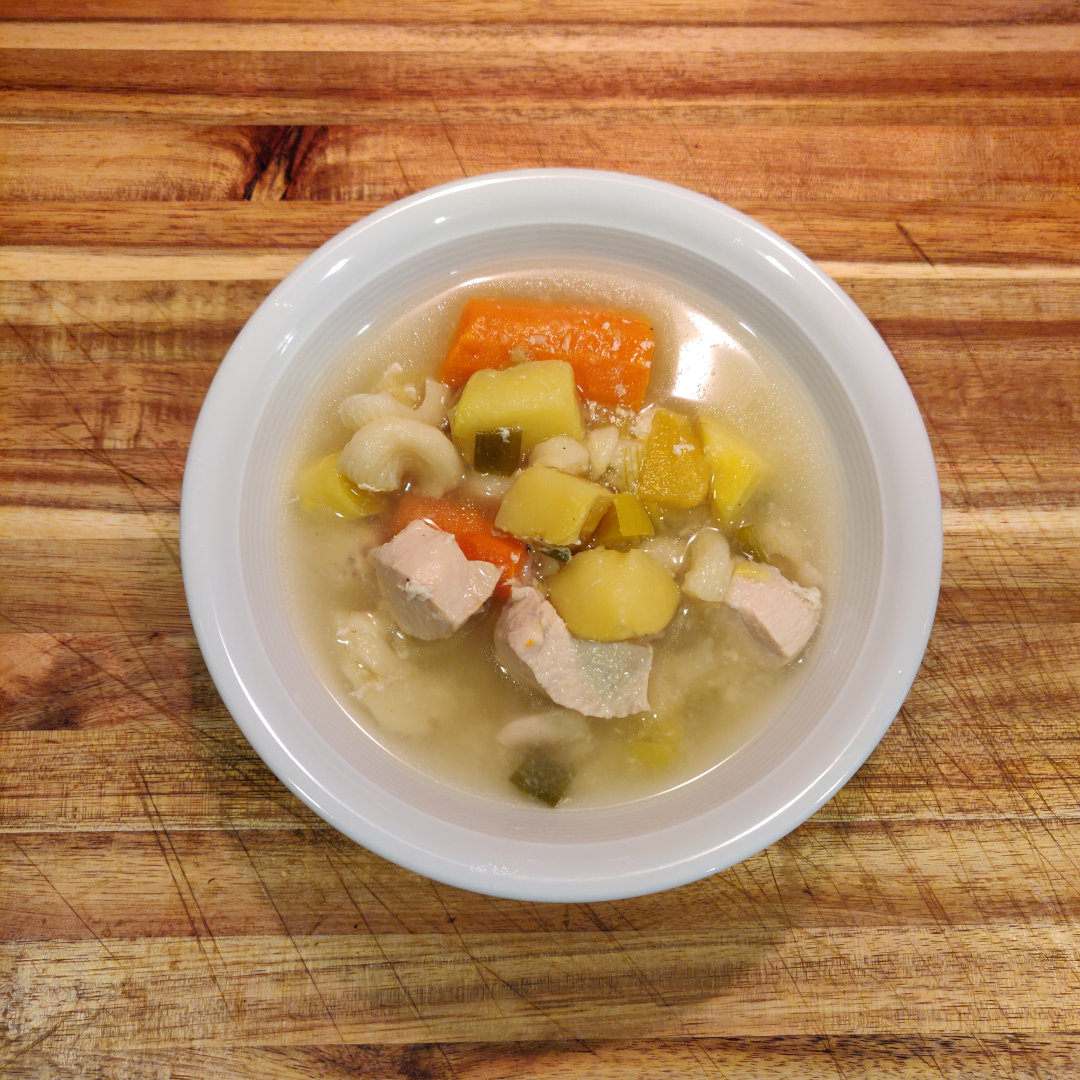 Ingredients for the chicken vegetable soup
Tip: You can tap the circle next to each ingredient to check it off as you follow along or while you shop for ingredients.
Step-by-step instructions for the chicken vegetable soup
Step 1 Wash all the vegetables with water in your kitchen sink. Peel the carrots and the kohlrabi. Cut the carrots, kohlrabi, leek and green onions into little chunks or slices, and place them inside a large stock pot.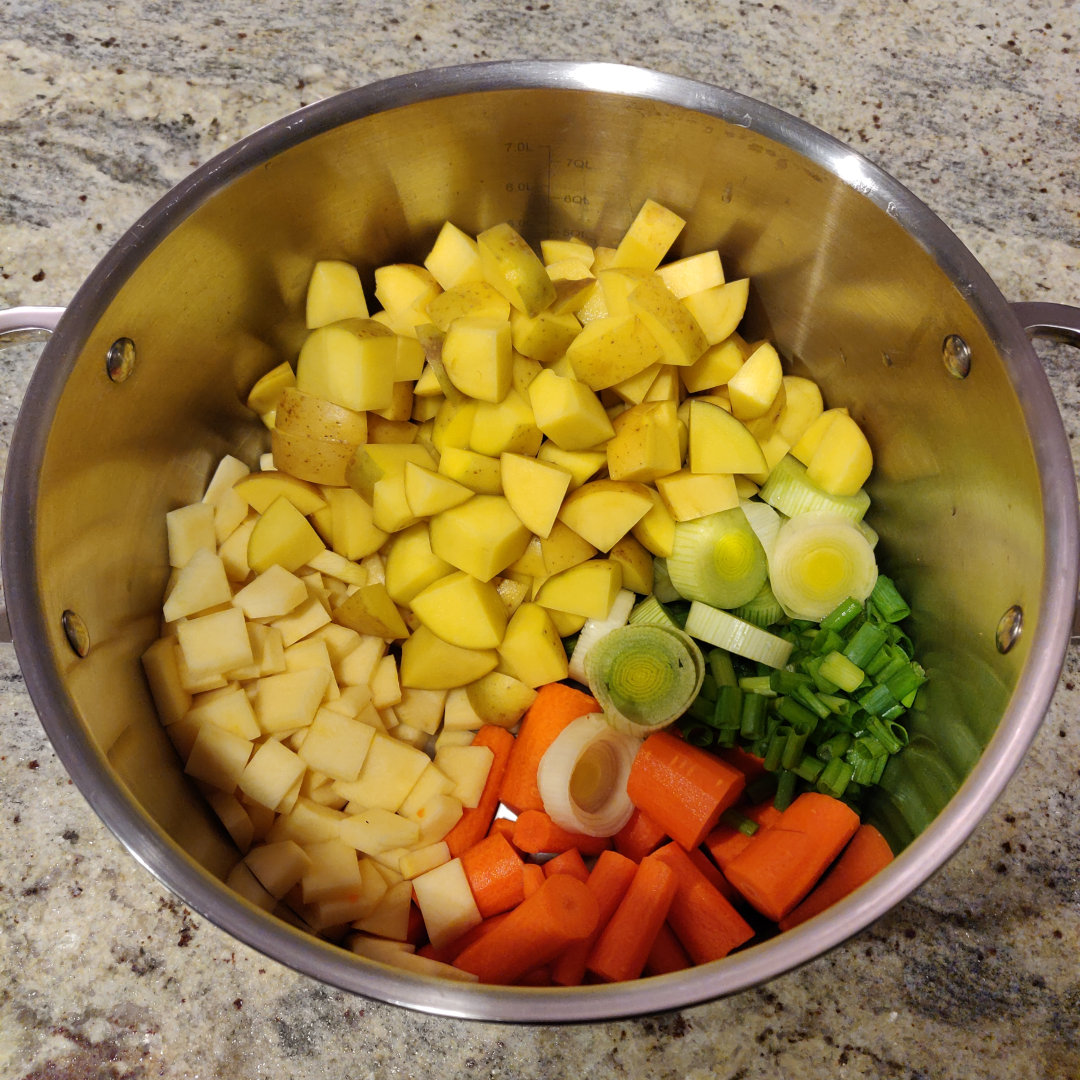 Step 2 Wash the chicken breasts under running water, then cut them into little chunks. Place the chicken chunks into the stockpot as well, then season with the salt and pepper spices.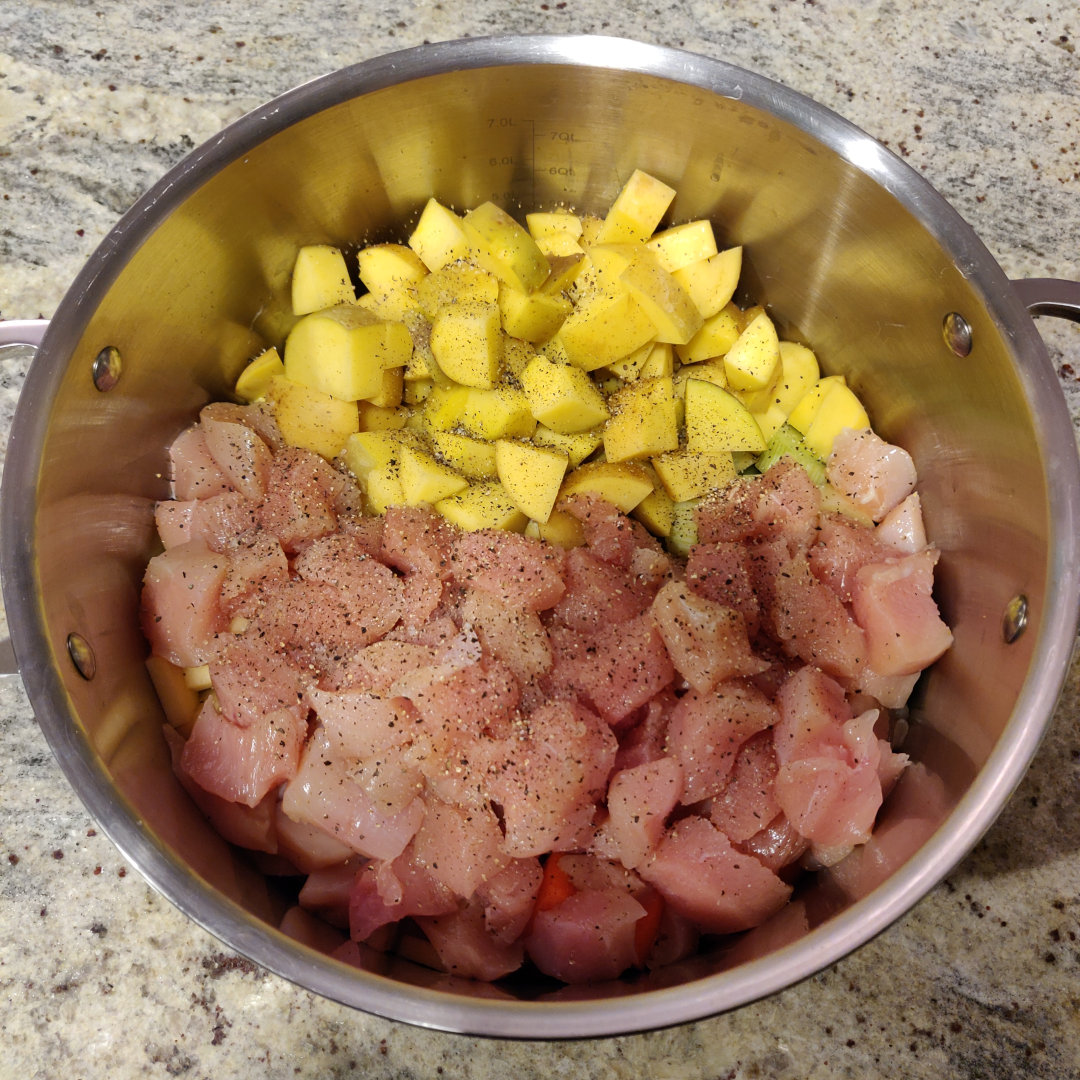 Step 3 Place the stockpot on your stove, add the water, cover with a lid, and cook on medium heat for 1 hour, stirring the soup every 15 mins.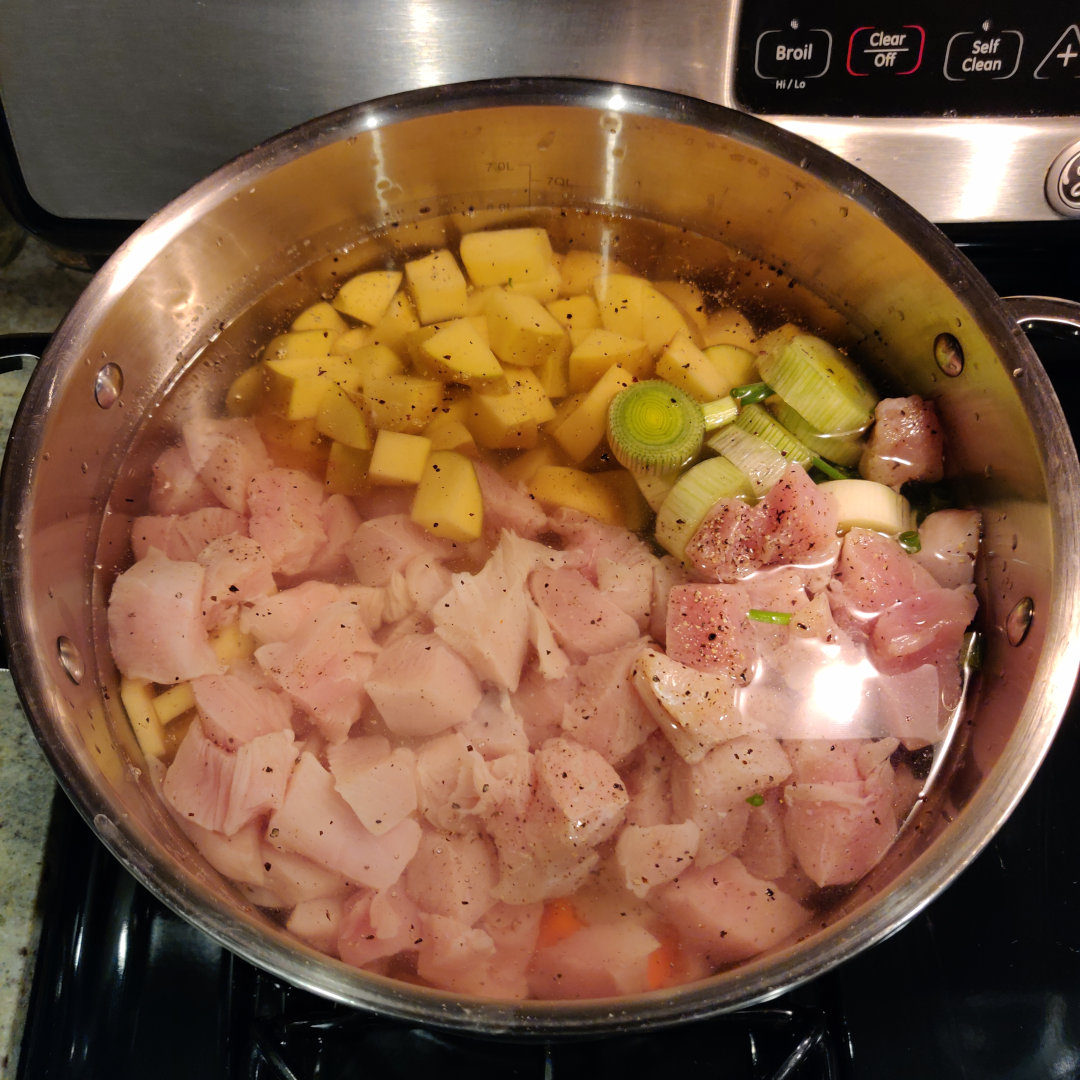 Step 4 Take the lid off the pot. Add the elbow macaroni to the soup and stir them under. Cook the pasta without the lid on for as long as stated on its product packaging.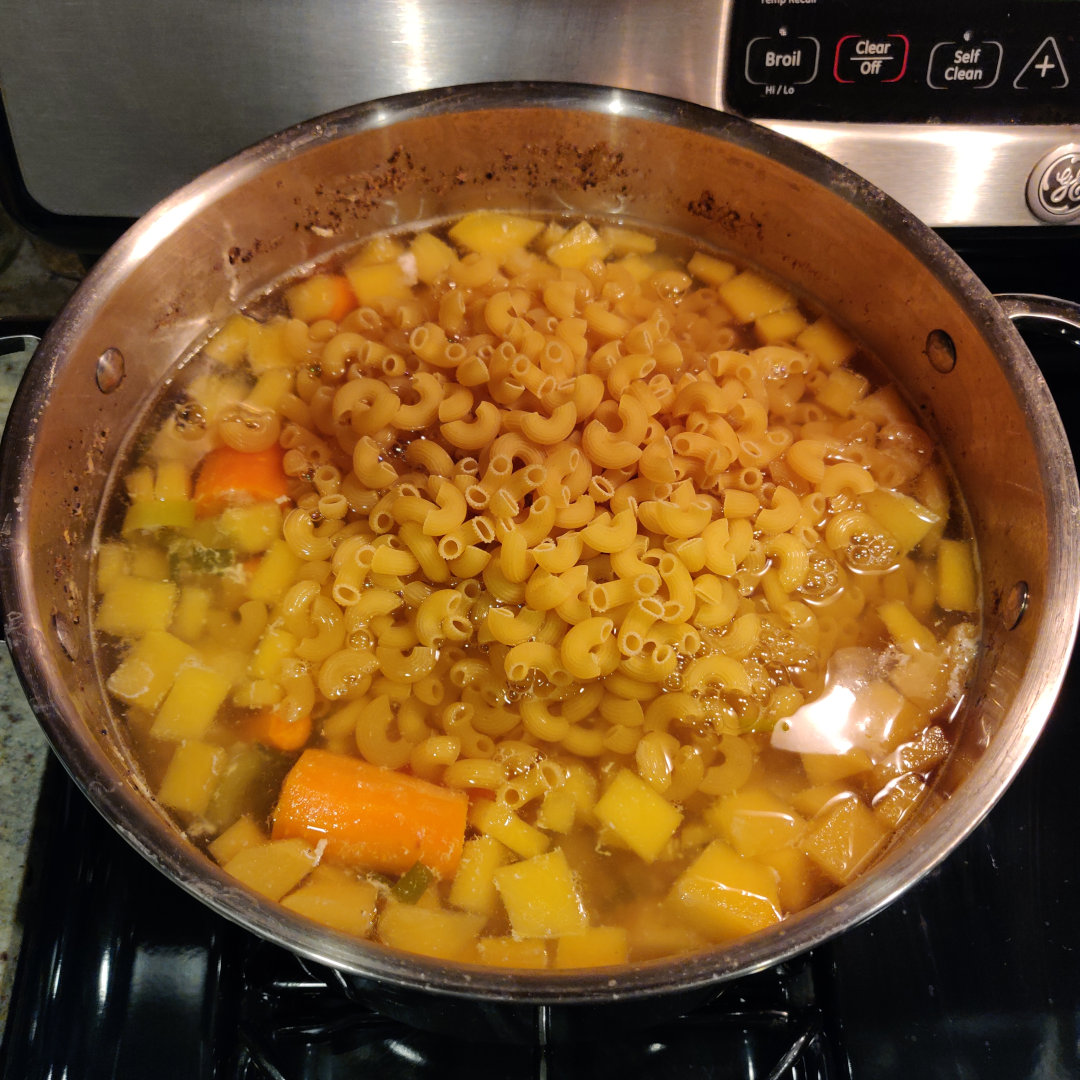 Did you know Cana is a Christian app? If you are curious what your Christian friends believe in, read a 1 minute summary of what Christianity is all about. Have a blessed day enjoying your nourishing chicken vegetable soup!